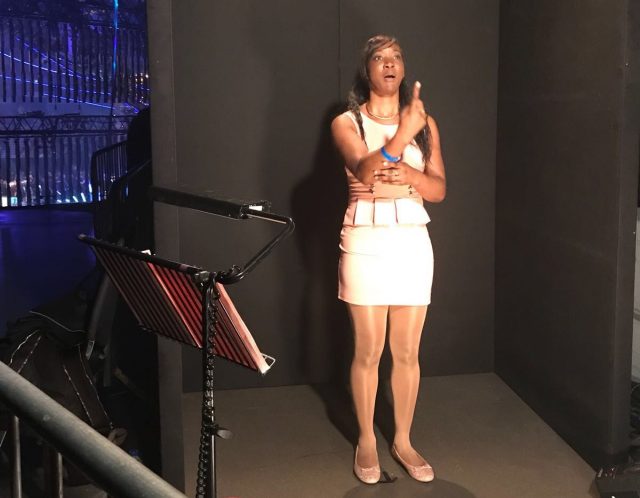 How long have you been a BSL interpreter for?
I have been qualified since 2011 but started as a trainee 10 years ago. I started as a volunteer for Merseyside Society for Deaf people, supporting older people and training them how to use a minicom – old deaf tech that was used instead of phone calls back in the day. However, it's now obsolete and everyone has smartphones, video calls, and social media for communication.
What made you want to learn BSL?
I didn't! I was seeking volunteering opportunities in Liverpool and was given a long list of organisations to try from Liverpool city council. Most of them would not take me on as I did not have any relevant qualifications or experience (ironically the whole point of volunteering was to get some experience!)
I eventually called Merseyside society for Deaf people who were on the list, they said I needed a level 2 BSL qualification to volunteer with them but they were offering course to complete level 1 and 2 over a year. The course was free, so I signed up.
During this course I fell in love with British sign language and continued my studies over the next 10 years to qualify as an interpreter.
My first BSL class was the first time I met a Deaf person, met an interpreter and saw people signing – that was me obsessed!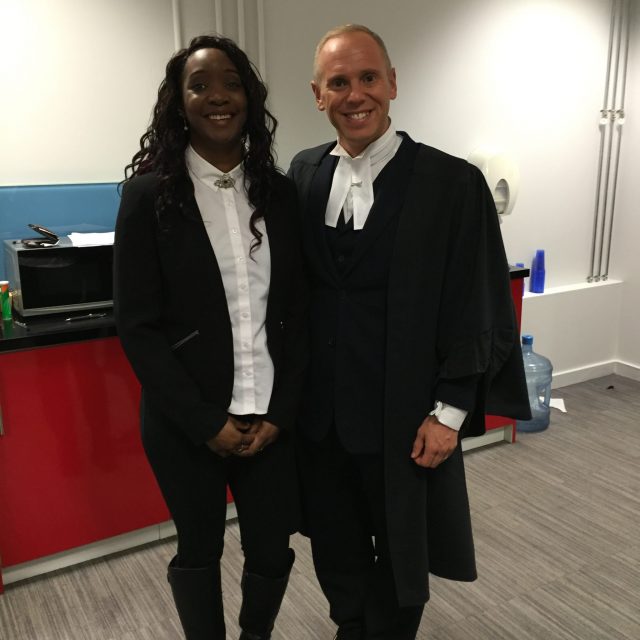 What's your favourite memory from your experience of BSL interpreting?
I have loads but my all-time favourites are getting hugs and kisses from older people. They really do appreciate interpreters as they grew up in a time when interpreters were a rare commodity and they highly value the service we provide.
Aside from that; trips abroad, festivals and Deaf events are the best parts of my job.
Why did you join Involve Interpreter?
A mixture of reasons but the main one was the flexible home working provided by the company. I have spent nearly 20 years interpreting all over the country and I'm sure people who travel for work can agree; it can really put a strain on family life.
Being able to reduce my hours on the road, work flexibly from home and get full support from my employer has revolutionised my work/life balance.
Also, being part of bringing a new business stream to life has made the transition from self-employed interpreter to employed BSL Interpreter Manager a very worthwhile and enjoyable one.
What excites you about your job?
Trailblazing! I am a pioneer by nature, so I love doing new things never done before, challenging the status-quo and applying research in real-world activities. Involve Interpreter has allowed me to use these passions to help the company move into new business domains.
I can't wait to see how we impact the world!
What do you do for fun?
I run a music group with nearly 50 members! We all share the same Christian faith and a love of music. Wirral Worship Collective is a group of like-minded contemporary musicians who offer music support for community and faith-based events in and around Merseyside.
I play the flute, piano and sing ?
A fun fact about yourself?
I am a cosplayer and giant nerd! 90% of my TV viewing is science fiction and fantasy and I have a Gallifreyan tattoo (only Whovians will know what this is!).
What's your favourite childhood memory?
Visiting New York with my sister when I was around 10 years old. We flew by ourselves to spend 6 weeks with our grandparents. We grew up in rural areas so experiencing Bronx life was so exciting!
To find out more about our BSL Interpreter Service, visit the website or get in touch with us.