MDT Rooms
Involve have over 10 years of experience
providing reliable and user-friendly MDT
room solutions for the NHS
Philips displays are smarter, more versatile and better connected. Jump ahead of the game with cutting-edge innovations designed for you.
As we look to move out of lockdown, Philips also bring several new offers through their 'Life After Lockdown' program. Right now, we have offers on:
Q-Line Displays
H-Line Displays
Interactive Displays
Philips
Philips have a massive range of displays available through Involve. From desk monitors to professional displays, signage solutions to interactive displays and now also LED solutions, you can be sure that together we can support all your visual business needs.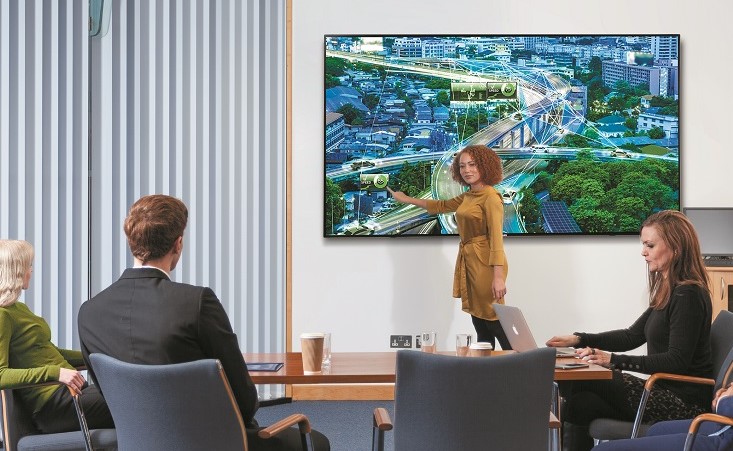 People Count
Safer social distancing solutions for public settings
The PeopleCount single entrance solution uses a sensor, which is connected to an app on the display at the entrance to your premises. This effective solution enables you to track the number of customers entering and leaving a public area through a single entrance. Delivering real time information to the display for customer queue communications – alerting them when it's unsafe to enter – via a simple traffic light system. Your simple social distancing solution bringing your business back to life coming out of Covid-19 lockdown.
Also available is a PeopleCount multi entrance capacity management solution.
Digital Signage
With super high brightness and UHD resolution, content comes to life for flawless audience engagement and better results.
The new B-Line display seamlessly integrated into corporate systems for efficient control, and provides smarter ways to connect both wirelessly and directly for smoother meetings.
Create a custom Videowall of any shape with the bezel-free LED display or experience the unique features of the Q-Line, D-Line, P-Line, T-Line, C-Line, H-Line, and X-Line displays. Do more with Android, create interactive experiences with touch technology, or utilise CMND for smarter control.
Experience total creative freedom with the bezel-free LED Videowall Display, which allows you to combine as many displays as you like to form a custom shape of any size.
Interactive
Create a memorable interactive experience with up to 20 touchpoints at the same time. Perfect for collaborative and competitive applications, the T-line displays connects your audience with any content – making it ideal for education, public venues, corporate, hospitality and retail settings. The touch panel is HID compliant, providing true plug-and-play operation.
OPS slot allows for embedding a PC into the display with no cabling
Philips CMND software enables operation, monitoring and maintaining in line with Involve Assist
Monitors
Philips Touch Monitors offer innovative, user-friendly solutions for a wide array of usage scenarios and professions. Equipped with Projected-Capacitive (P-Cap) touch and stylus for simple, intuitive use, these interactive displays can support up to 10 points and feature advanced IP65 protection against contact, water, and dust. A fully articulating, adjustable stand enables users to choose the height and angle they prefer, while multiple connectivity options provide flexibility and convenience. From Point of Sale to Point of Information, and from Hospitality to Education, the possibilities are endless.
There are many providers out there, but Philips Professional Display Solutions enables us to provide top-of-the-range solutions that stand out from the competition."
UX Global
There are many providers out there, but Philips Professional Display Solutions enables us to provide top-of-the-range solutions that stand out from the competition."
UX Global