About Involve
Involve are a leading UK expert
in the design, implementation and
support of visual collaboration solutions
Collaboration is critical to any organisation. It enables the building and maintaining of lasting relationships both internally and externally and allows for the continuous development of business process. Involve create the solutions and technical environments that allow your staff to work together on key projects, using any technology from any location.
For over 30 years, our AV company has partnered the most vital industries and organisations in the UK, including the NHS and the justice system, creating secure networks of communication services, backed by our 24/7 UK based technical helpdesk.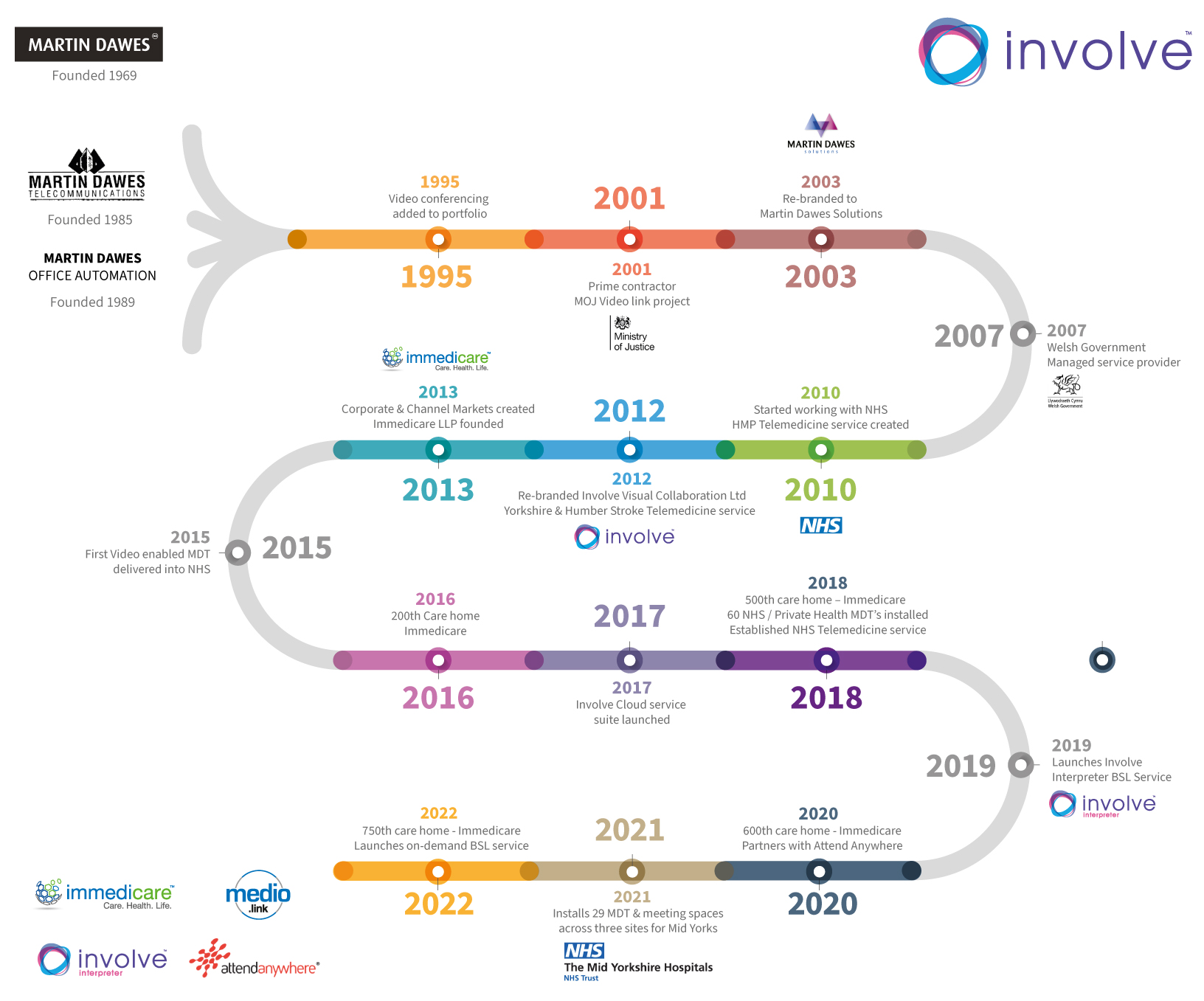 Experience, Quality and Results
Over the past 30 years we have grown as an organisation both in size and expertise. We are committed to work to the highest professional standards possible, incorporating full quality assurance and evaluation processes into every project we undertake.
To underpin this commitment, we are ISO9001, ISO20000 and ISO27001 certified, and we follow the established PRINCE2 framework to manage each and every project we work on. We also carry the Cyber Essentials Plus for further data protection assurance.

Visions
Our goal is to be a leading provider of communication solutions & experiences with a strong user focus, delivering best in class experiences and ultimately customer satisfaction through every stage of your engagement with Involve.
Values
We expect all team members to deliver best possible customer experience with the highest possible service levels. In addition, whoever is engaged with your organisation, they should take complete ownership for best possible user & customer experience.
Our People
In addition, our people are our greatest asset. We can only deliver the above vision & value objective if all people are invested. In return the Involve Leadership Team will ensure every team member is valued, is heard and communicated with.
"The main benefit of working with Involve was their professionalism, from our very first contact with the sales team through to the installation by their engineers. We were impressed by the high level of experience and knowledge the Involve team possesses. We had the highest confidence that they would deliver as promised, which they did."
Fred.Olsen Cruise Lines
"The main benefit of working with Involve was their professionalism, from our very first contact with the sales team through to the installation by their engineers. We were impressed by the high level of experience and knowledge the Involve team possesses. We had the highest confidence that they would deliver as promised, which they did."
Fred.Olsen Cruise Lines
To find out more about
Involve call
0330 088 3475
Case Studies
The Royal College of Physicians, St Pauls Chambers, United Lincolnshire Hospitals NHS Trust, Leeds Teaching Hospitals Trust Launches Virtual Clinics and many more…