Specialists in supporting
digital transformation
in the NHS and
HEALTHCARE
A TRUSTED PARTNER
providing COMMUNICATION
SERVICES to the public
sector for over 30 years
Highly experienced in
the LEGAL AND JUSTICE
SECTOR, connecting over
220 courts & 80 prisons
Delivering innovative
AUDIO VISUAL and
COLLABORATION solutions
for corporate clients
Delivering Unrivalled Experience, Customer Service and Support
Over 30 years of experience delivering best in class audio visual and collaboration solutions across four sectors has taught us how important our customers are to us.  We focus on customer service and support, to ensure our innovative solutions continue meeting our clients needs for years to come.
Involve – AV Integrators
See Our Portfolio of Services
Involve offers a unique customer experience which combines world-class collaboration solutions, partnerships with global industry leaders and over 30 years of expertise as an audio visual integrator.
Discover Sectors We Serve
The sectors we work in require the highest levels of security and accreditations. We are committed to continuous improvement, training our team and total quality management to ensure we are fully satisfying our customers' requirements.

Involve are a proud member of the PSNI Global Alliance & our worldwide team extends to…
| | |
| --- | --- |
| | Locations in 49 Countries |
| | 170 Offices Globally |
| | 12.8bn Global Revenue |
| | 5,500 Staff |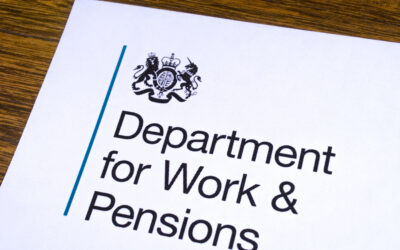 DWP responds to pandemic-driven demand for virtual services to help manage increase of new...