Corporate Video Conferencing Rooms
Involve specialises in secure and reliable video conferencing for every user
In the corporate world, effective communication is essential. From personal devices right up to large meeting spaces, every user needs to be able to connect to allow dispersed workforces to collaborate. Involve brings you a complete video conferencing solution: from AV equipment for conference rooms to designing Microsoft Teams rooms, we help you create your perfect work environment.
Involve have a solution to suit every users needs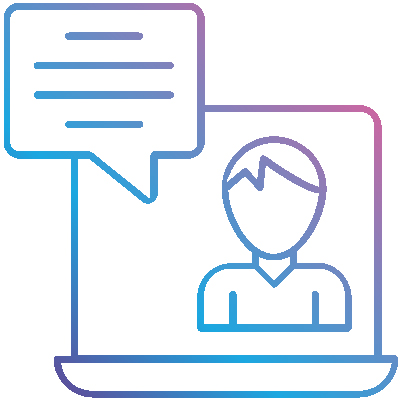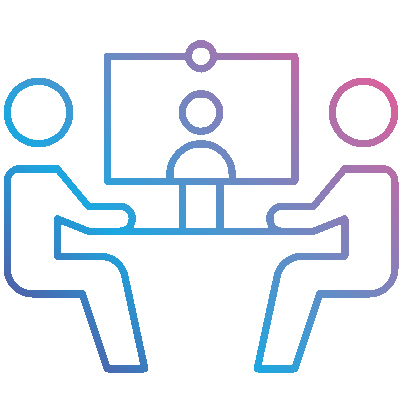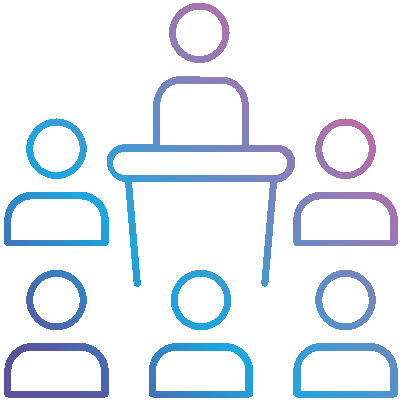 Personal
Connecting home workers to established teams and environments in the office is more important than ever. We have the security experience to advise and support your new ways of working.
Bring meeting room quality to your desk or home with professional-grade personal devices and AV equipment, allowing you to communicate with colleagues and customers wherever you are. Personal devices are a personal choice, so Involve will use a vendor-neutral approach to guide you to choose the right equipment that works for you.
Kev Talbot says: "I love my Poly Voyager UC Headset, because it's wireless and has excellent noise cancelling properties. And it gives me an audible warning when I'm talking on mute!"
Meeting Spaces
Well-designed meeting rooms are essential for facilitating effective communication internally and externally. Involve have delivered thousands of meeting rooms with video conferencing for corporate clients; from small, simple huddle spaces to large conference spaces with special builds.
Whatever your requirement, our specialist teams work with you throughout your entire project lifecycle to ensure user experience is at the heart of the end result.
When your video devices are supported by Involve Assist, Involve can offer:
Remote proactive monitoring
Alerts and reporting
Management and provisioning
Asset management
Large Conference Areas
If you are looking to place video conferencing technology into larger conference spaces, we understand there is greater requirement here than just a meeting space.
We help ensure that everyone in the space is treated equally and has access to the technologies they need.
"We have people coming here after long journeys and everything works which is the first thing, there are plenty of accessible power sockets, data sockets, the wi-fi and the technology works, everything sounds how it should. Involve did a good job." – KP Snacks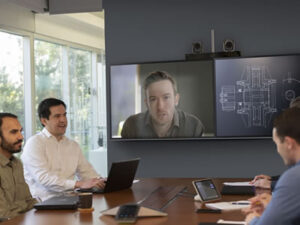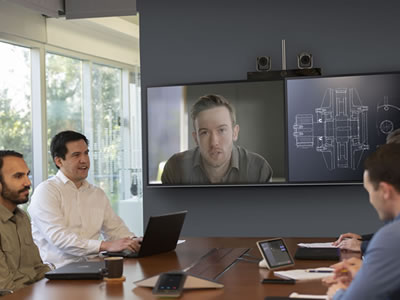 With many work forces being dispersed, colleagues and customers need to be able to communicate effectively from remote locations.
Organisations need to ensure the meeting rooms in their office are compatible with their collaboration platform of choice.
Involve Microsoft Teams Rooms Solution delivers a clutter-free Microsoft Teams experience combined with powerful Poly audio and video for any size room, allowing you to easily connect remote workers and the office using Microsoft Teams.
No more massive cable mess on the conference table. Just one single cable on the touch controller.
It connects to the PC in the cabinet or behind the monitor, for no-fuss installation. Meeting experiences are simple, predictable, and consistent, and everyday video calls are transformed into powerful experiences.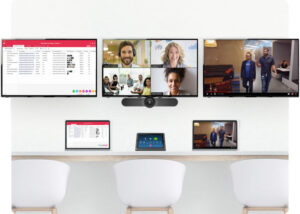 Conference rooms that make it easy to run or join video meetings with a tap of a button
Zoom Rooms tackles the three biggest pain points of the conference room: Starting a meeting, booking a meeting, and sharing content.
HD Video and Audio – Flawless video across desktop, mobile, and room systems
One-touch to join – Quickly join meetings with both video and audio
One-click wireless share – Wireless content sharing with a click of a button
Powerful meeting security – Robust security settings ensure disruption-free meetings.
Zoom Rooms by Involve makes it easier than ever to scale video to every room. From all-in-one kits and devices for your huddle rooms to customized A/V systems for your training rooms, combine Zoom's cloud platform with the hardware that best fits your need.
"Initially we were only looking at kitting out a single room, but the solution fitted our needs so well that we decided to go for two rooms. Involve have provided an elegant, efficient and highly cost-effective solution that ticks all the boxes for ITV Central."
ITV Central
"Initially we were only looking at kitting out a single room, but the solution fitted our needs so well that we decided to go for two rooms. Involve have provided an elegant, efficient and highly cost-effective solution that ticks all the boxes for ITV Central."
ITV Central
To find out more about
Video Conferencing call
0330 088 3475
Involve Assist
At Involve we have over 30 years of experience supporting the most secure and mission-critical communication networks in the UK