Audio Visual for Justice
Involve has over 20 years' experience
delivering video links for justice in the
Criminal Justice System
Involve can support the entire lifecycle of your whole audio visual estate, from supporting your buying decisions, integration and installation plans to the post-project support contracts, your investment will be protected
Court Rooms
Involve have delivered thousands of Audio-Visual systems into Court Rooms over more than 20 years. Our experience is unrivalled, and we understand the end to end process of designing, installing, and supporting AV equipment in Court Rooms.
Our solutions are secure
Our teams are all security cleared
Our processes are secure (ISO 27001 / Cyber Essentials Plus)
Our Support Desk is secure (IL3)
Whatever your requirement, our specialist teams work with you throughout your entire project lifecycle to ensure the technology we provide meets and exceeds the user's operational business requirements.
Meeting Rooms
Our experience in the design & delivery of meeting rooms is extensive, from large office meeting spaces to small dedicated meeting spaces in solicitor offices. We get it right everytime.
Whatever your requirement, our specialist teams work with you throughout your entire project lifecycle to ensure user experience is at the heart of the end result
From multifunction, to bespoke use. Talk to us, we will work with you to deliver the best possible user experience in every space.
Digital Signage
Digital Signage delivers dynamic and inspiring content at the right time to the right people. Helping visitors and users get the right information at the right rime and in the right place
From wayfinding to announcements, our solutions are easy to use and look great!
Digital Signage is a whole lot more than the screen and player, Involve can work with you to ensure your content is relevant, live and effective.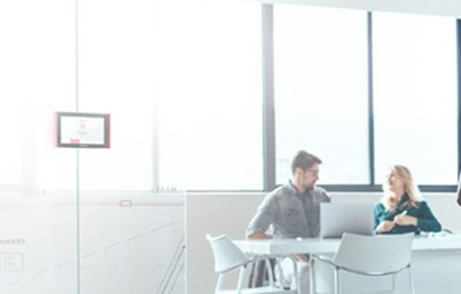 Room Booking & Desk Booking
Involve offers a range of solutions that support all of your room management and desk booking requirements. Integrating into your existing workflow, typically Outlook, Google Calendar, Lotus Notes etc are all supported by our solutions
For over 20+ years we have been delivering bespoke projects, creating one off, unique environments for our customers.
These include:
Interactive Technologies
Temporary Installations
Technology & Furniture
Command & Control
Stadia
Council Chamber
Hospitality
In healthcare, reliability and availability is key. Involve Assist is available to all customers offering 1st line support right up to full 24/7 pro active support, to ensure your audio visual solutions are fully supported at all times.
Involve Assist supports many Healthcare meetings, videoconferences, training and MDT rooms. We understand exactly what it takes to respond to the support needs of Healthcare organisations. Our support is enhanced by ISO9001, 27001 and 20000 accreditations. We also have Cyber Essentials Plus accreditation and NHS Security Toolkit.
| | | |
| --- | --- | --- |
| | WARRANTY | INVOLVE ASSIST |
| Telephone supports | X | ✓ |
| Email support | ✓ | ✓ |
| Video support | X | ✓ |
| Complete equipment replacement | X | ✓ |
| Full equipment & labour cover | X | ✓ |
| Comprehensive on-site support | * | ✓ |
| Preventative maintenance visit | X | ✓ |
| Regular service review meetings | X | ✓ |
| Manufacturer warranty support | ✓ | ✓ |
* Visit the the Schedule of Services page to read the terms & conditions of Involve Assist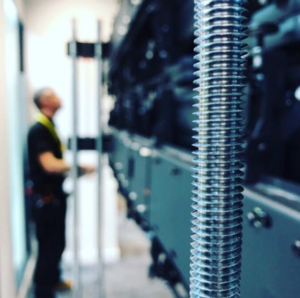 "Right First Time"
Our nationwide team of engineers are all SC cleared and benefit from over 20 years' experience installing technology solutions into court rooms, prisons, and office locations.
"Safe pair of hands"
Our experience with often historical sites, secure environments and bespoke designs is second to none.
Your project delivery is in the safest hands …
"I can confirm that I have found Involve a solid and reliable supplier with the required skills and expertise of dealing with secure environments and special requirements that are necessary when providing video installations for the police, courts and prisons."
Her Majesty's Courts and Tribunals Service
"I can confirm that I have found Involve a solid and reliable supplier with the required skills and expertise of dealing with secure environments and special requirements that are necessary when providing video installations for the police, courts and prisons."
Her Majesty's Courts and Tribunals Service
To find out more about
Audio Visual call
0330 088 3475
Video Conferencing
At Involve we connect courts, prisons and solicitors via video conferencing through secure communication networks