Involve, one of the UK's leading systems integrators specialising in the design, implementation and support of visual collaboration solutions, has recently delivered a 2-room meeting space solution based on Symetrix Radius AEC technology to British commercial television studio, ITV Central.
ITV required a solution to make their meeting spaces more flexible and productive whilst maintaining an easy-to-use front end. "We have a regular need for remote comms," explained ITV's Ian Glen. "We put two programmes out every day with reporters based in multiple locations. At the end of the day we hold a debrief conversation from those same multiple locations and we were finding that the phone system we were using was unreliable and we had great difficulty in hearing those at the remote end. Our head of news instructed me to look into a solution and that led me to Involve. Initially we were only looking at kitting out a single room, but the solution fitted our needs so well that we decided to go for two rooms."
"After meeting with Ian to discuss the objectives to be achieved, the sensible choice was to go with the Symetrix Radius AEC system", said Involve's Noel Kennedy. "We needed to provide a high quality audio system with a simple interface. We addressed this by offering flexibility for ITV users to integrate with existing technology. Technology that they brought in with them at any point into the overall room's audio solution. This could be via USB connectivity which was a particular hurdle ITV wanted to cover, for us this easy to overcome with the Symetrix".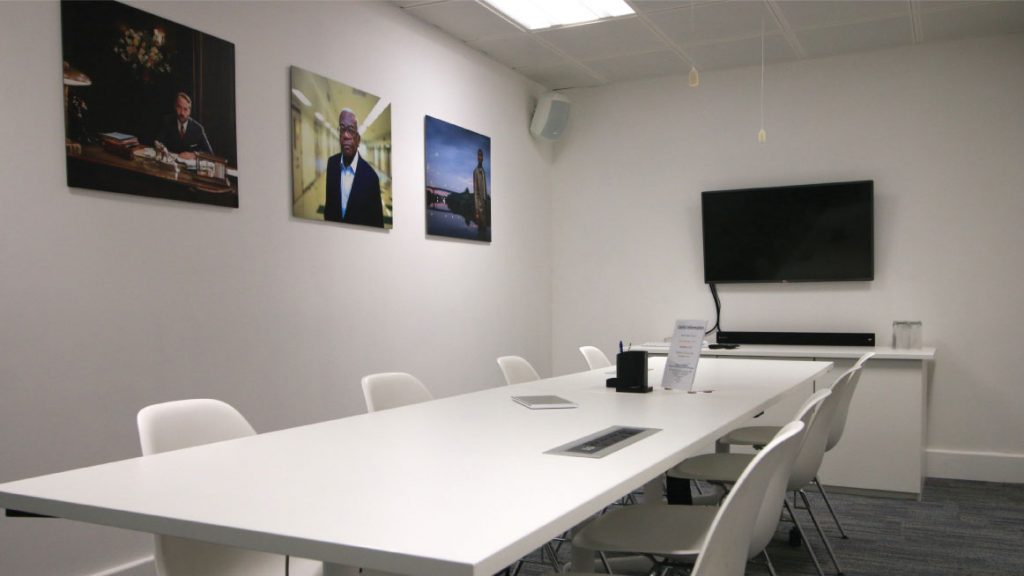 The table in the meeting space needed to be kept as free and clean as possible, so a wireless tablet is used to allow room users to dial and adjust volumes via the Symetrix ARC-WEB browser interface. The tablet communicates with a wireless access point which is in turn connected to the Radius AEC device. Outputs are connected to an amplifier and loudspeakers. The Radius AEC mixes all the remote sources to deliver clean, highly intelligible audio to the local room user whilst the AEC inputs process the hanging mics in the room to provide the same high quality audio to the remote user.
"The icing on the cake is the addition of an Atterotech unDUSB USB-Dante bridge which enables local users to connect laptops or other mobile devices via USB to the Dante network and use those to call, present and facilitate a meeting if they prefer to work that way. Both USB and VoIP can run concurrently so the Symetrix Radius then becomes a bridge for all parties and allows multi-participant conversations. It's an elegant, efficient and highly cost-effective solution that ticks all the boxes for ITV Central."