Video conferencing services for GP's
Royal College of General Practitioners (RCGP) are the professional membership body for GPs in the UK who represent and support GPs throughout all stages of their career.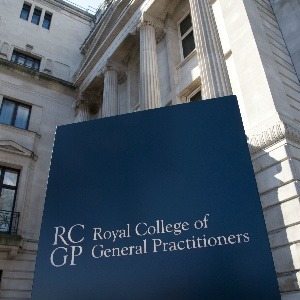 The innovative College, who aim to shape the future of General Practice, have joined the cloud revolution by hosting some of their internal meetings virtually through medio.link.
medio.link is a cloud platform, designed specifically for healthcare, which allows health professionals to connect with colleagues within the N3 and beyond. The always on, always available service provides highly secure virtual meeting rooms which can be joined from within the N3, on an external network and from Skype for business.
RCGP wanted to implement a platform to allow them to hold meetings via video, to improve collaboration and reduce travel costs for the College. Ademola Thompson, Head of IT Service Management at RCGP discusses how the organisation has taken advantage of medio.link "we wanted a simplified video conferencing experience, that was easy to use and allowed us to connect anyone from anywhere, so we could hold internal meetings with multiple participants and external calls on the N3 network."
"Due to our long-standing partnership with Involve for digital services, we opted for their medio.link solution as we felt it met our needs. The implementation of the service was smooth, we found the team at Involve easy to work with, responsive and they dealt with any issues we had swiftly."
Asha Abdillahi, International Project Development Manager for RCGP has shared how medio.link has benefitted the College by giving them a modern video conferencing platform "the service gives participants the option of joining with just audio or with both audio and video and so far, we've had a video conference which was easily accessed by international members in 10 different countries."

When technology is used within healthcare, it's of utmost importance that those using it find it easy to adopt, and that it benefits them without hindering processes. Through our continuous improvement strategy, we rigorously assess feedback from users of our platforms to ensure they are receiving the maximum benefit from using our services. Ademola speaks of feedback received from users of medio.link at RCGP "the majority of feedback has been incredibly positive with staff taking an active interest in the new way of working. The experience of using the platform has been excellent; we've had no connection issues and the call quality is very good."
Ademola continues "taking into account the positive feedback and eagerness to continue use, we're planning to expand the service, so all of our staff have their own virtual meeting room, to encourage organisation-wide adoption. The solution by Involve has met our objectives and we'd recommend medio.link to NHS organisations."
To find out more about medio.link, visit the website or get in touch!