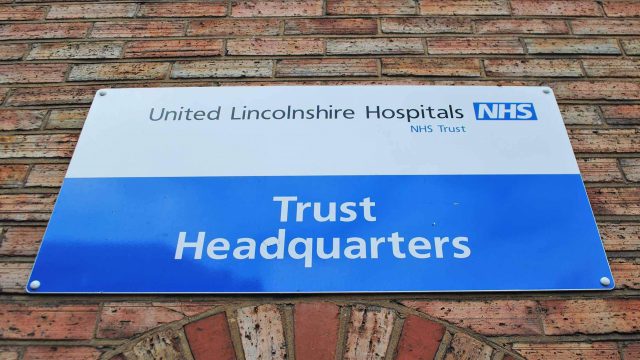 Involve have provided United Lincolnshire Hospitals NHS Trust (ULH), one of the biggest acute hospital trusts in England, with state-of-the-art MDT rooms across multiple sites. The trust, whose vision is to provide 'excellence in rural healthcare', has three hospitals which need to collaborate to provide the best patient-centred care possible for more than 720,000 people.
John Minett, Telecoms Engineer at ULH, said: "We already had three MDT rooms across three of the sites, but they were in need of an upgrade. The equipment was outdated and had become unreliable, and the cost to support the solution had become too expensive. We wanted a more modern solution which allowed us to view medical images and communicate, with a user-friendly system.
"We have a long-standing relationship with Involve and have been really pleased solutions they have provided us in the past, so when they answered our tender by offering us a cost-effective solution which met all of our needs, we were happy to choose Involve as our supplier for this project."
As a trusted partner of ULH, Involve's Healthcare team consulted the Trust's ICT and Cancer Services department, to redesign and upgrade three key clinical and operation rooms (MDTs) across the three main hospital sites. Involve's highly skilled engineering team installed multiple large format professional 65" HD 1080p displays in the MDT rooms and Cisco videoconferencing was deployed across all rooms, plus a host of other equipment to make a first-class MDT room.
All of these rooms are connected to Involve's N3 hosted service platform, medio.link, with integrated multiparty conferencing capabilities. The systems are controlled by an intuitive control system and a customised interface, with simplicity for users at its heart. A range of existing clinical systems and imaging was integrated into the design and build, enabling two-way content sharing of data with any internal and external sites, allowing multiple participants to join regardless of location and device they connected with, and still see video and content.

The Trust have been using both medio.link, powered by Involve, and BT Engage to provide video and audio connectivity to their MDT rooms.
John added: "We have had meetings with the clinicians who use the MDT rooms about when the BT service is switched off this year, and the feedback from them is that they wish to use medio.link as the main video conferencing platform as it works well and is a good alternative to BT Engage. We would recommend Involve and medio.link, and we regularly do recommend medio.link to other Trusts."
Speaking about the new solution and how it has benefited the Trust, John said: "The solution is much more reliable than the one we had before, there are significantly fewer breakdowns and the support Involve offers is great so we know if there is a breakdown it will be well-handled. The solution is also much more user-friendly, which meets our initial objectives so we're happy with the work Involve have done."
To find out more about our MDT services, please visit our MDT page or get in touch now.