As an ISE show veteran, I am a firm believer that the show will never be the same again once it leaves Amsterdam this year. I think I have attended all but one of the ISE shows at RAI. In the early years of the RAI there was a novelty value to the expansive layout. But, as the show has increased in size (and days) the distance and unfriendly floor plan has become frustrating. And, here's my first tip for first time attendees.

Try to book half days within one area. For example, if collaboration is your thing, try to spend half a day in Hall 11 and you're done. The last thing your feet need is for you to back your 11:00 meeting in Hall 11 into a 12:00 meeting in Hall 5 (and then back again) I have done this in previous years and by mid-afternoon you have had enough!
If you are an inexperienced ISE visitor, but experienced Infocomm visitor, don't expect wide walkways and "squishy" floors. Expect crowded walkways, hard floors and a sprinkle of frustration! This is something I really hope ISE 2021 improves on in Barcelona.  

Amsterdam is one of my favourite cities in the world. It has a vibe that I imagine 1960's London must have had. I like it! Here's my top 5 tips for getting the most out of your ISE2020 time in Amsterdam. You are going to be busy working. These are not tips for sightseeing or places to dine / drink.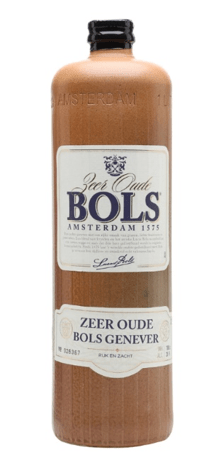 Of our international community of friends, I have been asked "where is best to book my hotel?" …
First, if you are asking this in 2020, you will either pay LOTS, expect to travel or downgrade your expectations of quality
There are two types of people; (1) stay near the RAI, it's easy for show access, but not for social activities & (2) where we are. Near Centraal Station and take the new line 52 (I'm sure that's right) which takes less than 10 minutes to RAI station. Additionally, get your travel card in advance, not during rush hour.
2. Most #Avtweeps can be found in the Dam Square area during #AVafterDark
3. Taxis are a last resort, roads don't move very quick in Amsterdam. Use Metro, Tram or Rail.
4. For friends travelling from warmer climates. It's cold, no colder than that. You need a good winter coat.
5. Old Jenever is better than new Jenever 
Anyway, back at the show – In recent years I have found taking time to leave the halls for lunch is better, tastier and a nice break from the halls (if you have time)  
However, I am now very tired of the RAI and here's the reasons. It is very well documented that ISE has outgrown the RAI, hence the move to Barcelona next year. But, this is now manifesting as poor entry / exit experience. The temporary hall is OK when you are at the show, but as an entrance, is a joke! Eating, well sometimes it's easier to not eat. Finally, the floor plan & zones are not true anymore. Whatever your priority, your preferred booths are not in one area.
Is there any good news?
Yes, for the first time ever Involve has a share of an exhibitors space. Together with our PSNI family, we are at Hall 15, Stand B200. 
As a member of PSNI Global Alliance, Involve are best positioned to deliver global integration, support and best in class services.
Working with PSNI Partners
Involve & Meritec (Ireland) partnered to deliver 24/7 support for in store LED displays for Sports Direct/Nike. A very successful partnership!

Here's an exclusive for you. Our sponsored podcast @AVJAMUK will deliver The Alternative ISE daily report direct to twitter. Join the conversation along with @NoelOnTech @KevTalbot @AmyRedfearn & myself, @JPWard