It's rare to find a millennial that isn't glued to his or her smartphone, so it doesn't come as a surprise that the traditional university lecture format isn't exactly this generation's cup of tea. As a result, professors have had to approach student engagement in a different way. Audio visual (AV) technology plays a key role in connecting students and professors in creative and collaborative ways.
The Shift to AV Adoption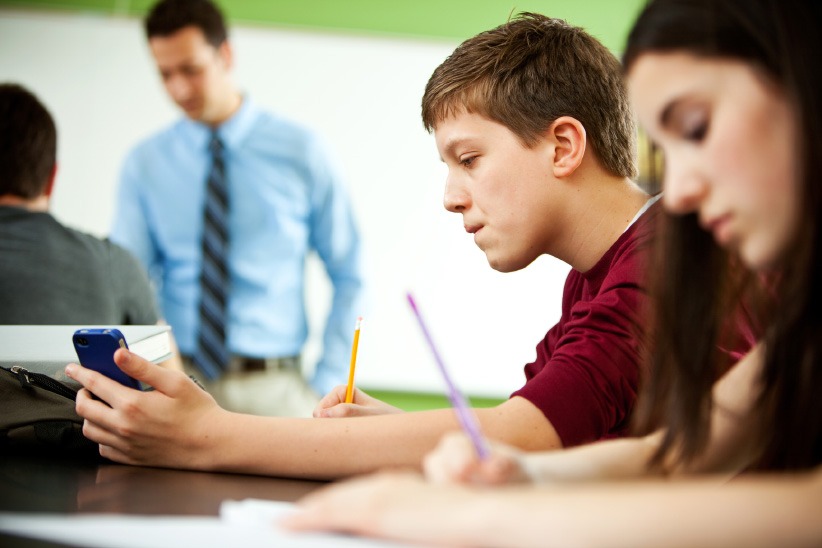 Students use mobile devices to socialise, keep in touch with parents, handle finances, and more. Using technology in the higher education classroom is a natural progression for this generation that clearly prefers to engage on digital platforms.
Student learning isn't limited to one-sided lectures in confined lecture halls. Learning experiences feature interactive collaboration, flipped classroom activities, and blended classrooms. In an effort to reduce the overhead costs of education, many students are engaging in remote learning opportunities, which utilize collaboration platforms, data analysis, and synchronous and asynchronous video to engage students.
For professors willing to embrace the innovations, the seamless integration of AV technology and IT solutions enhances classroom engagement and can even improve retention levels.
AV Is Transforming Higher Education
As AV technology progresses, educators are discovering new ways to change the learning environment to optimize student workflows. Some of the most exciting advancements in AV technology for the classroom include:
Better collaboration. Most students bring some sort of mobile device into the classroom. With collaboration technology such as the wePresent WIPG-1600, Poll Everywhere, and Google Classroom, students can share their screens and engage in interactive activities without coming up to the front of the classroom or turning in a physical document.
Smart audio. In videoconferencing sessions for classroom collaborations, lectures, or guest speakers, sound quality is a fairly common challenge for AV users. New microphone setups from companies such as Shure use strategically placed microphones to reduce ambient noise for a better listening experience.
Improved projection. In addition to the screens themselves, projector technology has advanced. Ultrashort throw interactive projectors improve the projecting ability on white boards, while lamp-free projectors enhance quality and machine efficiency.
Classroom sensors and Big Data analytics. In 2015, Google provided Carnegie Mellon University with $500,000 to create an IoT platform to support everything from sensor-based data collection to app development. The university used the funds to create the platform GloTTO. Among the platform's capabilities, the project lead believes the technology may change audio-visual experiences in the classroom by detecting environmental changes and improving technology diagnostics.
While many of these changes are exciting, barriers to adoption include integration and wireless connectivity. For the AV solutions to transform the learning environment, they must work seamlessly and reliably with different consumer and commercial devices.
To create a fully evolved classroom, AV integrators must delve into the changing nature of classroom interactions. New modes of learning, such as flipped classrooms—where students work during class and learn during individual study and assignments—highlight the need for seamless collaboration tools that connect students inside and outside of the classroom. In the next stage of evolution, higher education facilities may also explore the benefits of using augmented and virtual reality platforms to truly immerse students in an educational experience.