SSL (Solid State Light Source), or laser, is set to become the standard for projector technology. According to Futuresource, the market for projectors in 2020 will be 74% laser light source based. It offers reliability, brightness, and is set to offer significant advantages to a range of industries or applications including cinema, large venues, education and control room. But as those industries consider upgrades, what myths need to be dispelled so they can start to achieve the benefits laser offers for their organisation?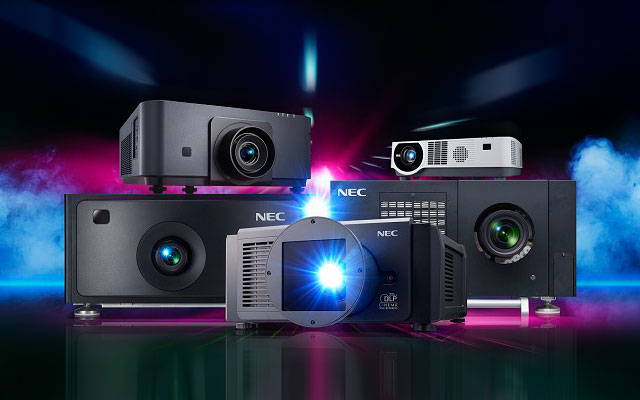 Myth 1: Organisations should wait to upgrade
As with any new technology, it's tempting to avoid being an early adopter. However, projectors with 5,000 lumen and higher/more are already a good and reliable alternative to any lamp-based projector available today. In fact, waiting to upgrade would ultimately result in a loss of efficiency for an organisation, because of higher power consumption and the cost of upgrading associated with lamp projectors. Laser technology offers the total cost of ownership benefit immediately counting for 36% savings for the NEC PX602UL against a similar lamp-based product (NEC PX750U) during 20.000h usage time.
Myth 2: Laser technology is not ready for everyday use
Laser technology used in projectors is actually in its third generation. We can say it has safely left the lab and is ready for use in industries that rely on projector technology. This could be in large venues, education, or even mission-critical scenarios like control rooms. Laser has actually matured very quickly to a point at which it's now an easy to use working technology that quickly delivers good return on investment.
Myth 3: It can only be installed by specialists
This might have been true previously, as laser regulation meant that the installation process had to be conducted by a trained professional. Now, however, the installation of laser projectors has been made easier, as classification changes mean that specially trained laser officers are not required – previously this would have added complexity to the installation. Now, there are recommendations for health and safety but is it no longer in the realm of laser regulation. For early adopters of laser, this transforms the installation process, making it easier, more cost-effective and faster.
Myth 4: Laser isn't suitable for every application
Some industries right now are better suited to the benefits of laser, such as those that are particularly cost-conscious or are seeking the highest brightness for longer term, such as cinema, large venues and rental and staging. Whilst that is true, this doesn't mean that laser won't be suitable for many more and it's only a matter of time until education, corporate environments or DOOH scenarios adopt laser technology as standard.
Myth 5: The technology is too new for mission-critical scenarios
Industries that rely on projectors or displays for mission-critical purposes need to know they are investing in a highly reliable technology. SSL achieves this far better than lamp-based projectors because a traditional projector would need to be out of commission for periods of time whilst lamps are replaced, or worse still, if a bulb explodes. Whilst redundancy is always advisable, laser projectors are much better suited to these types of applications. As laser has safely left the lab, and is already being used in industry, it has already proven its worth.
Blog by NEC, to see more of NEC and their products please click here.
Click here to visit the Involve Group