Huddle Space – Huddle Work Space
My definition of a huddle space – a collaboration area for between 2-6 people.
Huddle spaces come from the need to collaborate and are a hot topic now, with the majority of my clients having spoken huddle spaces to me over the last year or so. Some already have them, some desperately need them! With building rates so high and space scarce, especially in London, businesses cannot afford to keep building plush boardrooms – and even if they do, small groups of people getting together do not always need such a luxurious space. In fact, from an IT perspective 2-6 people using a 20 person boardroom for an hours meeting is a waste of resources and the space could have been better used.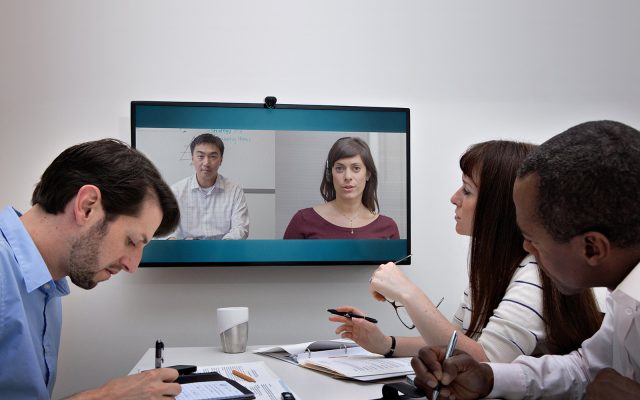 This is where the Huddle Space comes in. Either with smaller rooms transformed or areas out on the office floor with booths or similar inserted, I've seen everything from these being designed purely from a functional view point to the booths to be made to look like old school American cafe booths or even comfy bean bag rooms.
The good news is, if your business has these demands then you are now extremely well catered for. For video conferencing, there are a plethora of easy to use wide angle lens cameras with all the microphones and speakers built into them allowing the users to sit back and enjoy their meeting in a clutter free environment. Logitech go by an easy to use plug and play methodology that you simply connect to your laptop to the rooms all in one camera or other providers such as Polycom and Cisco will have a system with built in codecs, essentially allowing you to have video meetings directly from the device and no need for you to bring your laptops with you.
Wireless connectivity now comes regularly into these spaces to again reduce on cables, due to their simplicity and security, Polycom's Pano and Barco's Clickshare are amongst my favourites here. Many users in these spaces are also taking advantage of the prices, sizes and wealth of options to choose between when it comes to interactive screens. Did you know interactive screens can range between 10" and 86"? Always worth considering when they don't cost much more than a standard display these days.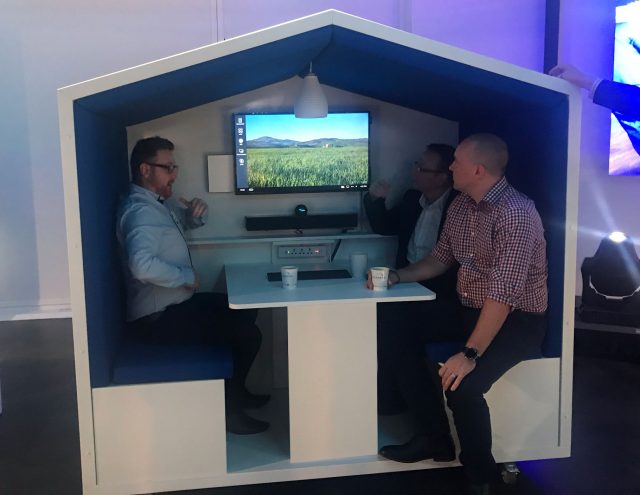 The main reason all businesses should be considering Huddle Spaces for me however, is that loads of tech in the room or none at all, these spaces boost efficiency like a hybrid motor! If you are looking at Huddle Spaces its generally because your meeting rooms are regularly booked up and you are trying to find a cost-effective solution. Ask yourself, how many of our current meeting rooms are at capacity in every meeting? Are we really taking advantage of all the sexy high-end kit we have in these meeting rooms? Or regularly would a smaller room with kit designed for a smaller audience be good enough?
What you'll find is not only are your larger meeting rooms now more readily available for the times you need them, but also your users will have much more confidence in booking a huddle space in the knowledge that they won't be in trouble for booking out a large meeting room for a small amount of people. Users will also begin to use these on the fly, for one to ones in the office, quick team catch ups or video calls to other offices and businesses. The end result? A collaboration ready business with a massive boost to its meeting room efficiency.
We have a number of Huddle Space solutions to fit any space, in a variety of fabrics and finishes. To find out more, please visit our Huddle Space page or get in touch with us!