Remote working can empower a workforce to be more productive and collaborative, as long as it's done right. Some of our team give their top tips on how they work from home or remotely, effectively.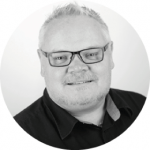 As a Manager with a team of remote workers, I suggest using presence as an indication of team member's availability.  You don't need to micro-manage team members to build an accurate view of activities. Also, if you are not already using it, get persistent chat (Teams / Slack / Spark) if you have a team of remote workers, as I find persistent chat rooms are a fantastic substitute for those water cooler moments (that all teams need).
– Jason Ward, Sales & Marketing Director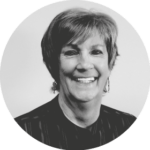 Use a proper chair as lying on the sofa with a laptop on your stomach is not a healthy position to work. Also, think about what the other person can see when on a video call- I'm naturally nosy so I have a good gander at what's in the background. I like seeing my colleagues guitars and decorative elephant's but I don't like it when someone has their kitchen sink full of dirty dishes behind them, I can't concentrate on the discussion then.
– Pauline Hoey, Head of HR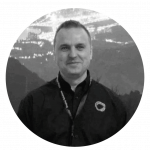 Remote workers should think about their home office setup. Laptops are good, portable computers but it's easier to work on a larger screen so for me, an external monitor and a keyboard are essential.
– Krzysztof Mroczkowski, Managed Services Product Manager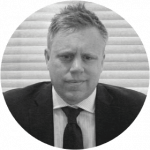 Be disciplined, create a to-do list to ensure productivity levels are high. But also keep a good balance, I know many home workers don't take lunch breaks or have lunch at their desks. I don't think you are more productive this way. Breaks provide a change of scenery, stretch the legs and recharge you. More acceptance of flexibility in the home working hours can help with effective remote working, as 9 to 5 can often be the least productive hours of work.
– Chris Hulland, Head of Justice Management Sales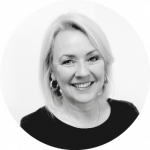 I think it is important for family to understand that you are working, so sit somewhere that is not a family thoroughfare. Check what is behind you as this is what will be seen in a video call. Be aware of household noise, dogs, kids, washing machines etc. Use a desk or dining table as opposed to balancing a laptop on your knee or using a coffee table as that view isn't good.
– Hayley Shaw, Marketing Manager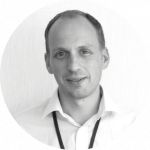 Define your plan for the day! It can be a challenge when first starting out working at home to set yourself rules to achieve your workload for the day. Check in with Colleagues- it's important to talk to people and not get stuck behind emails.
– Dan Loomes, Head of Service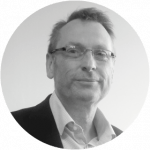 Establish the rules- tell other family members that you are working and not "on a day off", and are not to be disturbed. Also, try to use wired network or at least ensure that you have a strong Wi-Fi signal in your home office, as interruptions in your internet connectivity can really affect your productivity.
– Paul Berry, Director of Operations
Contact us to see how remote working can benefit your organisation.