Involve has been delivering MDT rooms for both private healthcare and NHS for 10 years, and in that time plenty of lessons have been learned. Lessons that can be summarised as follows in this article.
Knowing everything there is to know about technology is not even half of the story. Understanding the use cases (yes, there are more than one), the devices and the users is key to a successful MDT delivery. However, the journey does not stop at delivery. It is critical that the MDT room(s) are designed properly, using tried and trusted technology that will last 5+ years and still interface when IT change the profile of computer hardware. So, Involve design every MDT with the user needs and our own extensive experience at the heart of everything we do. Does it all end with great design and installation though? No!
Supporting Your MDT
MDT downtime should be kept to an absolute minimum and we understand that. Involve Assist for MDT's delivers a full service wrap from a secure UK Network Operation Centre (NoC) all with dedicated Account Management and Service Delivery Managers.

We are proud to have installed and continuously support dozens of MDT's across the country. However, our service is not limited to Involve clients only!
If your MDT is unsupported and you would like an independent proposal for the provision of a full maintenance contract for your room, let us know. Simply click here to realise the following benefits…
Involve teams are ready to deliver a no obligation proposal to support your MDT room for any term ranging between 1 & 5 years.
In order to take your MDT into Service Day 1 we would ensure all equipment and connections are fully functional via audit and surveys.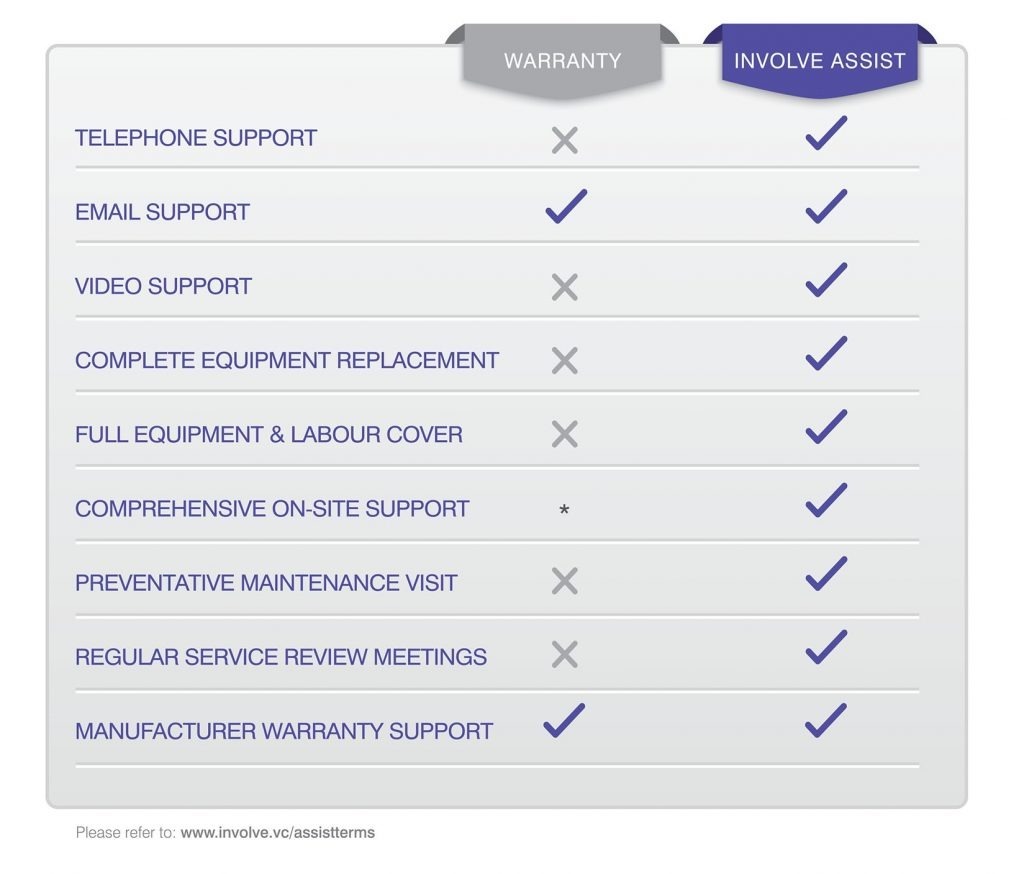 Additional Benefits
A successful MDT meeting is not limited to local users and information. Connecting users virtually via video conference from other NHS networks and remote locations (home working for example), should be done easily and securely. Medio.Link provides not only user connections but also (MDT) room connections that will register to the N3 / HSCN video network, allow for native dialling and extra features such as remote management and address book control.

If you would like to learn more about Involve Assist services for MDT, contact your Account Manager or email our team here.