Attend Anywhere VS Microsoft Teams: It's like comparing a Turtle to a Tortoise…
With home working more prevalent than ever, most of us are using video calling platforms such as Microsoft teams at work. A platform like Microsoft Teams is designed to replicate meetings. We have used terms like 'Virtual Meeting Room' to describe the space where multiple participants meet in one call.  However, in our experience when you try to take the technology designed to facilitate virtual meetings and utilise it for 'virtual consultations,' it doesn't work. Let's explore why that is…
Pathway to a meeting room (virtual & in person)
When attending a meeting, we receive a calendar invite instructing attendees of where to be and when. This works because we have learned the discipline that once you accept the calendar invite, you will be at the location on time, along with all other attendees.
Virtually, the same applies. We join the same call, at the same time, and it just works.

Pathway to a consultation (virtual & in person)
When attending an appointment with a specialist consultant, your invite gives you an estimated time and only which building to arrive at, the receptionist and business process of the organisation hosting you looks after everything else, including;
Giving you a space to wait for your appointment
Managing room changes
Managing a continuous overrun
Managing changes of professional (allowing for unplanned leave etc)

*Usually a delayed start from initial booking
**No defined length per consultation

When using Attend Anywhere for video consultations, the same experiences and challenges can be managed.
However, if using a traditional video calling platform like Microsoft Teams, it is impossible to work with typical changes as detailed above, especially if an appointment overruns. This is because these platforms are not designed for virtual consultations, so they do not have the required features to mimic face-to-face appointments.
Imagine joining your video appointment and no one else is in the meeting room (because your consultant is overrunning from a previous session), and you have no idea when your appointment will begin. Or, worse… Imagine someone you don't know joins your sessions because the consultant is over running? Both scenarios are poor for the users involved.
To successfully conduct an online appointment, it must mimic a face-to-face one. There must be a virtual waiting area, and a way for the member of staff to communicate with waiting clients, to notify them of schedule changes and overrun appointments. That's where Attend Anywhere comes in!
Watch this explainer video to see how Attend Anywhere is designed differently to match the pathway of "virtual consultations" and not "virtual meetings"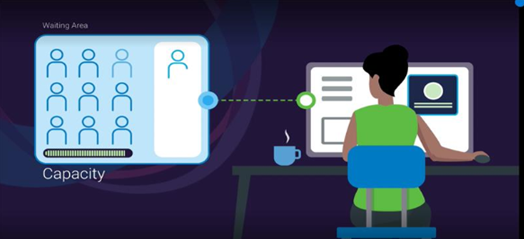 Like Turtles & Tortoises they look and act very similar but put your tortoise in the water & see what happens.
Hint: you don't & shouldn't use a traditional video meeting platform for consultations either.
We're currently offering free demos to organisations wishing to see how Attend Anywhere could support them to conduct virtual appointments successfully. Please fill in the form below to request more information and your free demo.