ISE is a relatively new show.  Especially as it boasts the number 1 spot for AV trade shows globally (size and visitors). I remember the first show announcement (in 2004) and found it all too troublesome to get over to Zurich and back, so I didn't bother.  But, did make the effort to attend the 2nd ISE show when it moved to Amsterdam …
Based on my previous experience of Infocomm shows, I allowed 2 clear days for my first ever ISE in 2005.  I think I was getting ahead of myself, as the show only took half a day.  This was OK, I hooked up with a friend and we made the most of our spare day, which ended with us seeing Gruff Rhys of Super Surry Animals at Paradiso.  Still one of my favourite ISE nights out, EVER!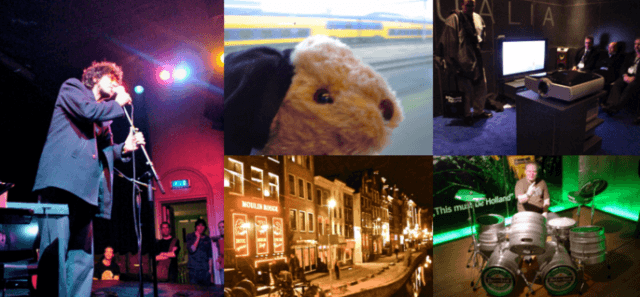 My 1st ever ISE!
Note: Only 1 product photo. It's all I have!
ISE did take a couple of trips outside of Amsterdam, we went, but I believe the home of ISE is Amsterdam, the RAI and long may this be the case!?…
73,413 registered attendees at ISE2017
1,192 exhibitors (I don't think I visited 92 of them)
We have always aimed to have a 10% of headcount representation at ISE and 2018 will be our 3rd year of The Involve ISE Winners Circle.  Our best and brightest team members from 2017 are invited to join our regular business visitors, have some fun and visit the show.
Congratulations to our Class of 2017 …

Amy will be our 3rd ever Facebook takeover and a special nod to Matt Proctor, our first double winner.
*This video was captured using all technology from Involve Cloud.
Finally, our business visitors are all scheduling diaries and arranging meetings.  Any Strategic Supplier looking for a catch up, tweet us at @InvolveVC and let us know your preference of Sales, Marketing or Technical.
See you there … All 18 of us!
Jason and the team