Involve are off on our travels again! This time we are off to Orlando to attend Enterprise Connect, one of the leading Enterprise communications and collaboration shows in the industry.
The event provides an immersion in technology and business issues, with a great selection of educational, vendor-neutral, analyst-led sessions. The Expo Hall has all the leading vendors and service providers in the industry to help us drive our own product set. In addition, the event provides a selection of keynotes from leading vendors to discuss their roadmap and share insights into the market and how they've succeeded.
Kev Talbot and I are attending the event this year on behalf of Involve and we both have our own goals for the event.
As I look after Involve's hosted platform, I'm looking to gain the following from the event: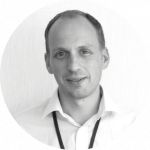 Competitor Analysis – To continue the development of Involve Cloud, I'll be looking at what other vendors and suppliers are leading with to get a benchmark against our platform.
Future enhancement – I will be looking for enhancements for our platform to ensure we are delivering a great user experience.
Keynotes – it will be great to understand where Microsoft are taking teams over the next year and how Involve can embrace its power.
Kev is our Head of Technical Sales and always tells us he loves this part of the job as he gets to play with things, he also works with the Senior Management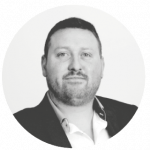 team to decide the products we sell. Here is what he's looking to get out of the event:
It's been 3 years since his last visit and he wants to see how much the event has grown.
With him being a novice last time he visited the show, he wants to take more advantage of the keynotes and sessions.
Cisco vs Microsoft, Kev says above all the other excellent products/vendors out there the big one is Cisco vs Microsoft, who will come out on top in the UC space, is there truly room for both?
Both Kev and I will follow up when we return from Enterprise Connect with what we found. In the meantime, have a look at our Twitter, LinkedIn and Facebook for updates whilst we are there.