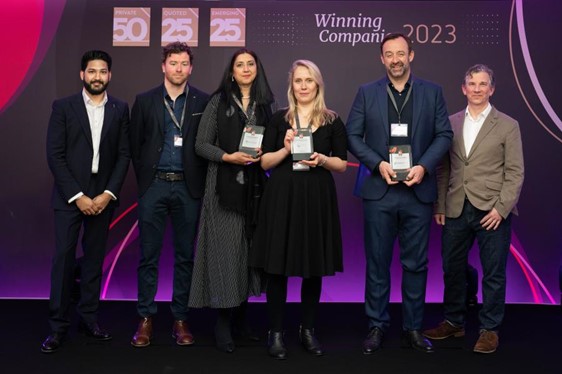 The Megabuyte Awards is an annual awards program that recognises the performance of technology companies in the UK's software, IT services, and digital infrastructure sectors. The awards program focuses on financial and operational performance, and its goal is to highlight the companies that are creating the most value for their stakeholders.
The Megabuyte Awards program has several different award categories, including Best Performing Company, Best Growth Company, and Best Management Team, among others. The winners of these awards are chosen based on a range of criteria, including financial performance, growth, and other operational metrics.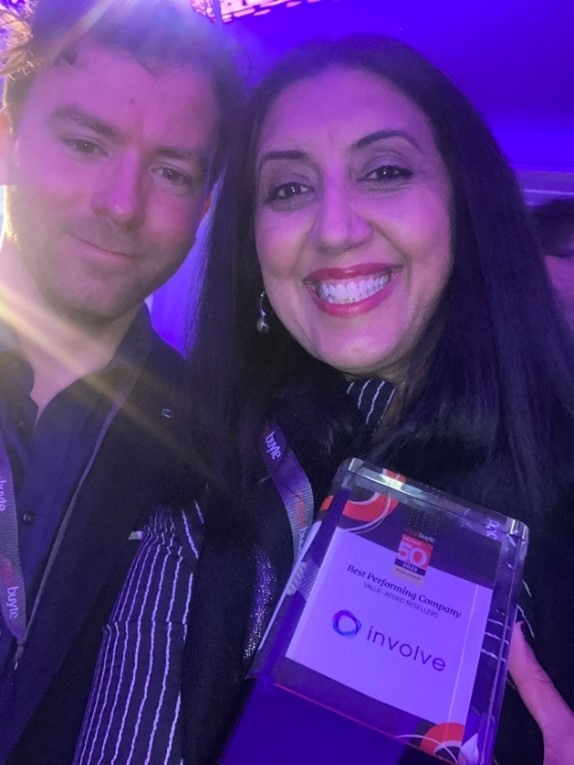 Last week Involve were honoured to walk away with the Megabuyte award for 'Best Performing Company.' Iffat Chaudhry, Involve's Senior Bid Manager said: 'We're over the moon – these are independent awards, based purely on a company's performance, so it's really special! I'm really proud of our team. Thank you Megabuyte for the recognition and well done to our amazing team Involve Visual Collaboration.'
Winning this award can be a significant achievement for technology companies in the UK, as it can help to increase their visibility and credibility in the market and may help to attract investment or new customers. The Megabuyte Awards program is highly respected within the technology industry, and winning an award can be a sign of excellence and achievement within the sector.
Involve had no involvement in the selection process, or the notes written about the company. Megabuyte said: 'The AV integrator market took a significant hit during the pandemic, given the on-site nature of the service and a shift to remote working. However, Involve bucks this trend given its focus on the NHS and broader UK healthcare market and the significant demand for AV solutions this drove – digital signage and greater demand for AV tech, remote collaboration AV in hospitals and AV / video conferencing hardware for GP's as part of remote consultations are just a few examples.'