Involve are extremely proud to announce the immediate availability of The Microsoft Surface Hub and Microsoft Surface Room Solutions.
As part of our ongoing commitment to Microsoft Collaboration Solutions, it is a pleasure to offer Surface solutions to all existing and new customers.
Not stopping at shipping the board, we are building extensive consultancy, training and user adoption services to ensure any investment is fully protected.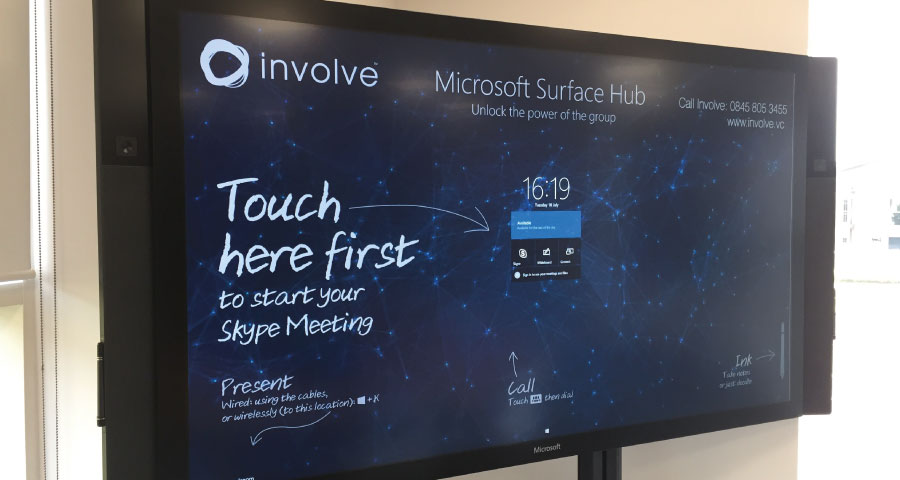 Noel Kennedy, Business Manager comments "We are very pleased to be able to offer these Microsoft solutions to our client base that allow their users to share and interact with content in a familiar and effortless way. Our first units are already shipping for use in the construction industry, so the roads you could be driving on soon, will be on these first!"
Involve & Microsoft
Following significant investment in project delivery, customer service and training, we are pleased to announce Involve as a Microsoft Silver Partner Competency in Communications. Gaining this status makes us a certified provider for Skype for Business in a hosted or on premise solution.
Achieving this competency consisted of extensive training for our sales, pre-sales and technical teams, a review of our previous work and gaining references to showcase our abilities.
This Silver Partner status proves that we know what we're doing when it comes to Microsoft, so contact us to see how Involve can help your business collaborate effectively with the Microsoft Surface Hub and Surface Room Solutions.
Find out more about the Microsoft Surface Hub here.