1 week to go until ISE 2018 and Involve are sending more people than ever, with 20 of our team attending this year.  As usual, there's our regular sales and technical visitors who are booking meetings and looking to this year's exhibitors for inspiration that might shape our sales year for 2018.
In addition to our regular visitors, this is our 3rd year of inviting a selection of our top performers to get a feel for what all this ISE fuss is about.  By doing this, ISE attendees are not such an exclusive bunch, everyone gets a chance to visit the show.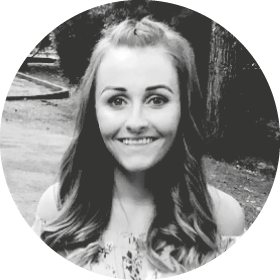 As a follow up to my own Involve Facebook takeover for Infocomm 2017, we have invited Amy Redfearn (Content & Social Media Co-Ordinator) to step from behind the Involve brand, and will takeover Facebook for the duration of the show (warts & all).
Amy had never worked in tech-related industry before joining us in April 2017, and was voted Sales & Marketing Team Member of the Year in December. So, I wanted to find out what she is thinking & planning for next week.
To be voted as Team Member of the Year, how did that feel?
It felt great, I had only been with Involve for less than 8 months when I was voted team member of the year so I was surprised I had won, especially since I was up against people who had been with the company a lot longer than I had. Not everyone believes in the power of social media for business, so I was happy my colleagues had recognised and appreciated the work I have done with Involve's social media.
A year ago, you probably had no idea what ISE was, and now you're coming. As a non-tech-geek, which part of ISE are you most excited about?
Probably seeing new innovations, as someone who has never been involved in the tech world before, I'm always surprised when I see how advanced some of the products are at shows.
You'll also sit as part of the Involve consortium at the PSNI Global Alliance Meeting.  After seeing the agenda, what are you are looking forward to about this?
I'm mostly looking forward to meeting the people behind the emails and social media. I've regularly interacted with people from PSNI and the other affiliates, so it will be nice to meet them and put faces to names.
You are responsible for most of our social media output, but during ISE you're taking over our Facebook in your own style with freedom to post what you want.  What content should we be looking forward to?
I'm planning to show the fun side of ISE and the Amsterdam trip in general. People do want to see what we get up to at the show, but I think people will want to see what we get up to during the rest of the trip too. Involve are a really sociable company with tight knit colleagues so I want to show that side of us too.
Finally, after nearly a year in the AV Industry, what do you think?
It's not the easiest industry to get into if you've never worked within tech before, but I've been pleased at how well I've adapted to it, as during my first week with Involve I didn't think I'd have felt so comfortable working in AV as I do now. I've also been surprised at how many ways AV is used, Involve's work within healthcare and the public sector is not something I would have expected an AV company to do and I think it's great.
Click here to like us on Facebook and follow my ISE takeover, and keep an eye out for my post-ISE blog!
Thanks Amy! Dan will be working his socks off to ensure that all Involve winners are looked after, have lots of fun and maybe even learn something!
Congratulations to the class of 2017…

Follow me on Twitter! @JPWard