Healthcare Technology – The Latest Technology in Healthcare
Technology has been used in healthcare for a number of years, but it seems like now is the time where a fully digital NHS isn't that far away.
In September 2017, at the NHS Expo held in Manchester, it was pledged that every NHS patient in England should be able to access their medical records and book GP appointments through an app by the end of 2018. Last month it was announced that the government are giving £760 million to the NHS, part of which is to "improve the use of a digital programme that helps the NHS use its workforce better" and "improve pharmacy IT and administration systems to reduce medication errors and improve patient safety". Furthermore, £75 million has been promised to be invested for hospitals to implement e-prescribing systems. Clearly, turning the NHS digital isn't short on support.
What needs to be considered when taking technology into healthcare?
Firstly, who the technology benefits. It's all about patient care, safety and well-being, so the use of technology must benefit them first and foremost, and not lessen the quality of the care they're receiving.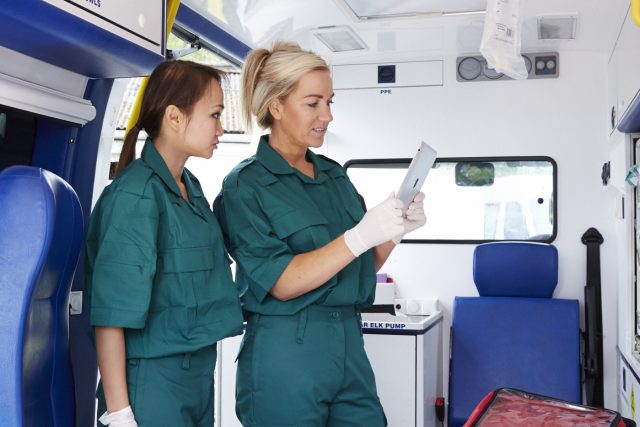 I believe the most valuable asset in the NHS are the people and staff, so the tech must help them do their jobs effectively and not restrict them. The best way to ensure the tech is benefiting the NHS staff is by driving adoption and giving thorough training. The tech may be brilliant, but if the NHS doesn't have a culture amongst it's workforce that wants to embrace it and knows how to, it will never be fully effective. Service providers must be working with the doctors, clinicians and other NHS staff to ensure they are adopting the technology and using it correctly and appropriately.
Another concern can be security. This is highlighted by the 2017 cyber-attack, which saw computers in 150 countries affected by the WannaCry virus. This temporarily crippled the NHS and will have left many people worried about how secure technology is. The business who is providing the technology must have security as one of their number 1 priorities, like we do at Involve. Our lengthy experience working with the Ministry of Justice set us in good stead to be able to provide platforms for the NHS which have maximum security. When the WannaCry virus hit, all our N3 based telemedicine platforms, stroke carts and MDT rooms were unaffected and remained online and secure.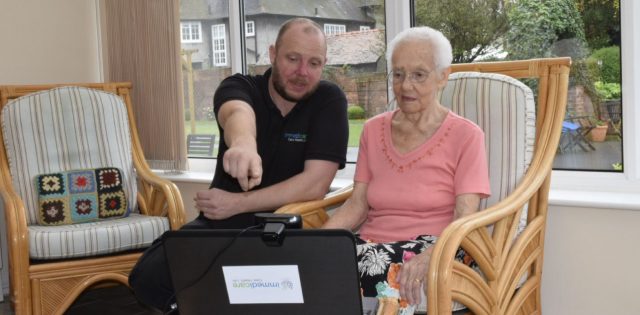 Involve have been successful in taking technology into healthcare for several reasons other than focusing on the security of our platforms. We are 100% committed to ensuring that the end to end experience is best in class for clinical staff and patients alike. Our telemedicine service, Immedicare, in partnership with Airedale Hospital, is used by staff and residents in over 600 care and residential homes, so the technology must be as user friendly as possible as these people may not be particularly tech-savvy. We offer extensive training, and regular visits to these homes to ensure they're having no difficulties with the tech and that it's helping them as it should.
What's on the horizon for the future of technology in healthcare?
In the very near future, virtual clinics will become the norm. Our Virtual Clinic platform, which allows healthcare professionals to hold consultations with their patients over video, is already being implemented into NHS trusts and GP practices, and we're hearing great feedback from those using the service.
I believe in the not so distant future we'll also have 'virtual doctors'; platforms that use AI to diagnose and prescribe. Early versions of this are currently available in the market, but I think it's a bit soon for AI to be diagnosing people. I've seen problems with these apps misdiagnosing people, and this can be dangerous. We don't need 'virtual doctors' right now, we have amazing doctors in the NHS who can manage the UK's medical needs, as long as they are empowered by the right technology to see their patients more efficiently. However, with the growing population who are living to an increasingly older age, I think virtual doctors will eventually be necessary to handle the work load.