What do schools, colleges and universities want when it comes to digital signage?
It is our understanding that schools, colleges and universities look for ease of use and affordability in digital signage. Affordability is certainly high priority for educational institutions in most contexts. The highest priority, in our findings, is a system that an internal member of staff can easily manage, maintain and use.
Educational settings enjoy the use of digital signage to communicate community news, to make announcements and to show case artwork;
Community news might include things like how school teams are doing, how house points are stacking up, charity events and so on.
Announcements can be exams taking place, room changes or similar.
Artwork showcases may involve stills of students work, videos demonstrating how a piece was created or media studies projects.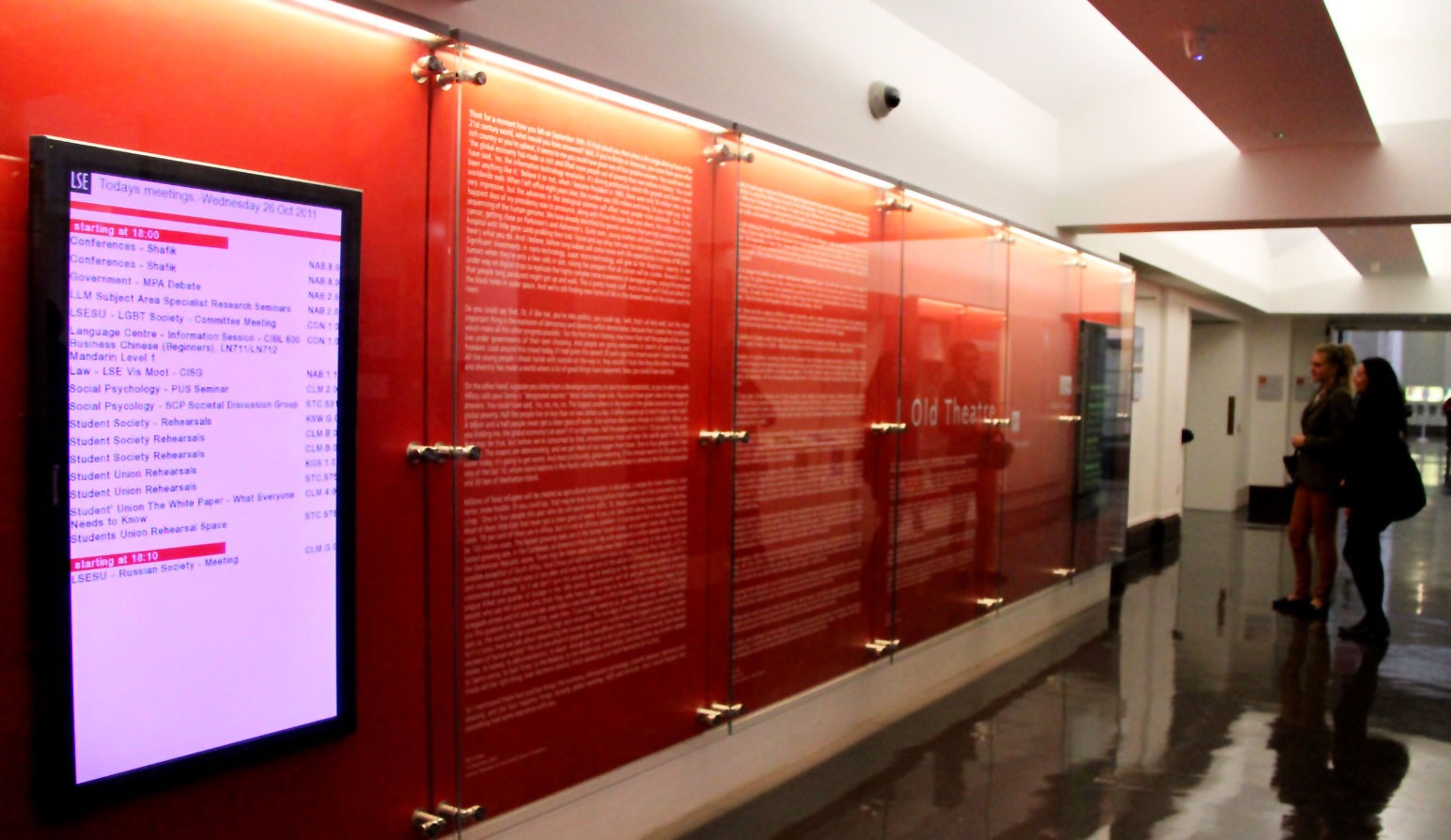 For the sake of absolute clarity and the avoidance of doubt, educational settings usually will not benefit from the kind of digital signage solutions found at Piccadilly Circus, in airports, department stores or large shopping centres.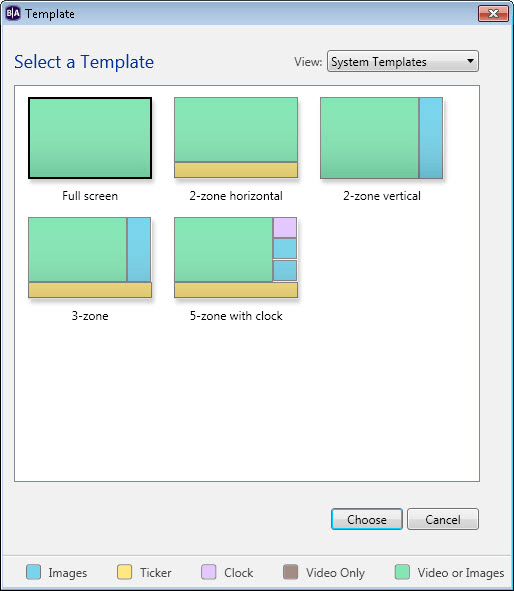 Is there a way that a member of staff in a school, college or university can quickly and easily manage digital signage?
Yes, is the simple answer. There are several easy to use, intuitive software applications that make it very straight forward for a member of staff to manage digital signage. This can include easily adding video content, images, text, a news feed (BBC for example), Twitter (if appropriate) and the school Facebook page.
Trust me, if I can build and create content in one of these players, anyone can! (See pic) It really is drag & drop.
Advice & Other Considerations…
Please don't use domestic TV's!
A fit for purpose display will yield a better return on investment as it can withstand knocks more readily, last much longer and  is designed to be on 24/7. This makes it a significantly better purchase! Also if you use a domestic TV you'll void the warranty immediately. Depending on your operational hours you need at least 16/7 and possibly 24/7. (i.e. – 16/7 = 16 hours ON per day / 7 days per week). Let me quickly explain…
Professional grade LFD (LCD Flat Panel Displays) offer warranty for professional use and the model you chose will be supplied C/W a manufacturer warranty support of hours / per day.
Domestic TV's are built to be ON for 4/5 hours per day & 5/6 days per week. Ever noticed that auto-off function!?
Ease of use again!? With the right scope and configuration, we can even work with you to have the Digital Signage Player control the ON/OFF functions of your LFD screen, saving energy and screen life.
We know Digital Signage!
We are extremely experienced and well placed to be able to advise schools, colleges and universities on digital signage. If you would like to know more about digital signage in an educational establishment, contact me:
Matthew Williams
Tel: 07970 374267
Email: mwilliams@involve.vc