ISE2017 was saturated with Interactive screens, right?  I arrived at the show and headed straight to the Cisco Booth. It was around 9am and I'm not sure the poor guy on the booth was expecting me and my obscene amount of questions at that time. We had a good 30 mins chat (I'm guessing it felt more like 2hrs to him) and I walked away thinking if I see something cooler than Spark Board this year in the UC space I'll eat my hat.
Since coming back I've been talking with Cisco about the product, what it is and where Spark Board fits. It's not just another touch screen, it's the Cisco equivalent of the Surface Hub, and to me a better version.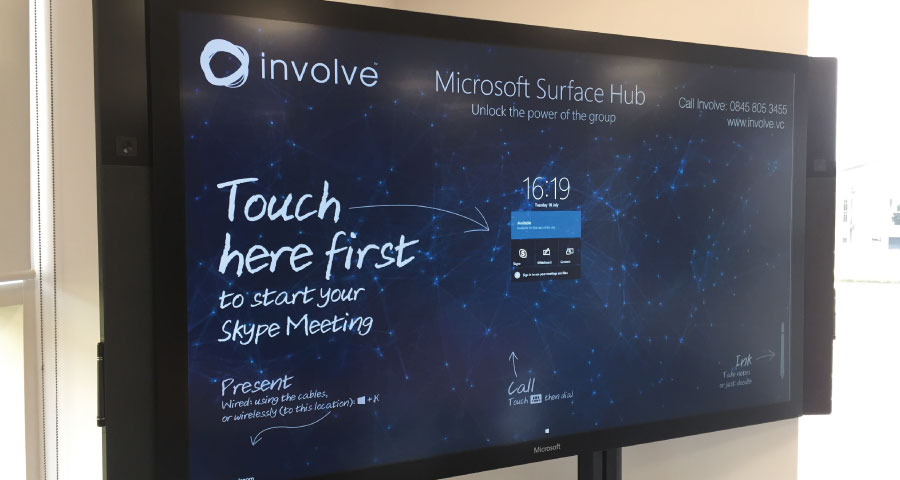 Cloud Only
First of all, let's look at the obvious downside. It's Spark only. So, what about the customers who don't have Spark? The ones that have paid a lot of money for on-prem UCM and are not considering Cloud? Another potential issue could be the $199/Month Subscription for Spark registration, but for me this isn't an issue because of the benefits the system can deliver.
Spark Board
With that out of the way, let's look at what the Spark Board does do. Once installed and registered to Spark, it's more than just a Digital Whiteboard. Spark Board is a 4K VC System (55″ available now, 70" expected Q3) with built in audio and clever Camera Tracking (really clever camera tracking that Cisco have been developing for some time). It also features Proximity, Cisco's Wireless Presentation system.
Now at  a $4990 list price for the 55" you'd be hard pressed to create a system yourself with this functionality, at this price, just by bolting different products together. It would certainly not look as good and would have more points of failure. At this point we can start to compare with the Surface Hub 55" 1080p $8999 list price. We know the Surface Hub has Dual 100 degree FOV (Field of View) cameras, built in audio and, more importantly, a Windows 10 PC with local storage. However, this is a locked down flavour of Windows 10, which for me doesn't justify the $4k price difference.
The Clever Bit
Now the really clever bit and the bit I loved the most. Walk up to any (yes, any) Spark Board and pair your Spark device (Mobile/Tablet/Laptop) directly to the board via ultrasound, which means no more worrying about where on the network the system can sit and how do guests use it if it's on the LAN. It just works. Once paired, everything in your Spark Space (Previous Chats, Attached Docs etc.) is there ready for you on the board. This board then becomes your Spark device. We then make a call and the interactive screen really kicks in allowing you to open the docs uploaded to Spark and collaborate in real time. When you are finished, everything you have just collaborated on is stored in your space ready for you to do whatever with, wherever you go next.
The quality and functionality really stands out and for the price of the Spark Board 55 I'd recommend it to any Spark user for the Huddle/Small meeting room over any other room system that is capable of registering to Spark.
Contact Us:
Kev Talbot, Head of Technical Sales
Or find out more about our Interactive solutions here.