Some of you may remember that we took a little trip to Kortrijk late September to meet a little company named Belgian, American, Radio CO (BARCO). Whilst there we got a sneak peek at what was coined ClickShare 2.0; the downside was that they made us cover our mouths and we had to keep quiet about the whole thing!
Fast forward a couple of months and we were able to get our paws on one which came in a steel case with confidential all over it, it was like we were handling the latest set of nuke codes or something. We've done an unboxing for all of you to see and again had to keep quiet till now (seriously keeping quiet is so hard!).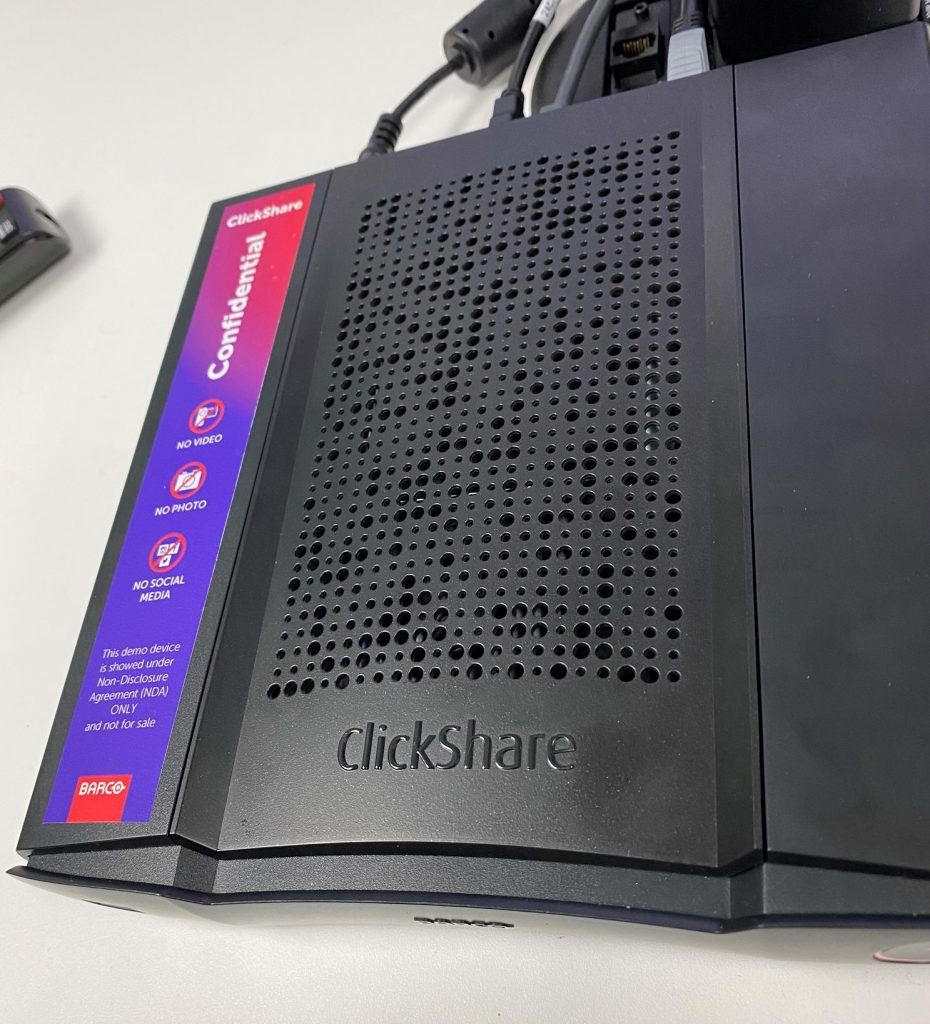 So, What is ClickShare 2.0? It's Actually Called ClickShare Conference
ClickShare Conference does all the great ClickShare things we know and love, but it comes with a sleek new USB-C button. You connect it up and config it just like the other systems, but it holds a gem of a feature that could change the way we deploy VC/UC systems. Currently we worry about what VC/UC hardware to install in rooms as we are unsure which platform we will use on a day to day basis, instead we use a BYOD setup but that can mean multiple cables to the table, messing with config and generally making the table look a mess.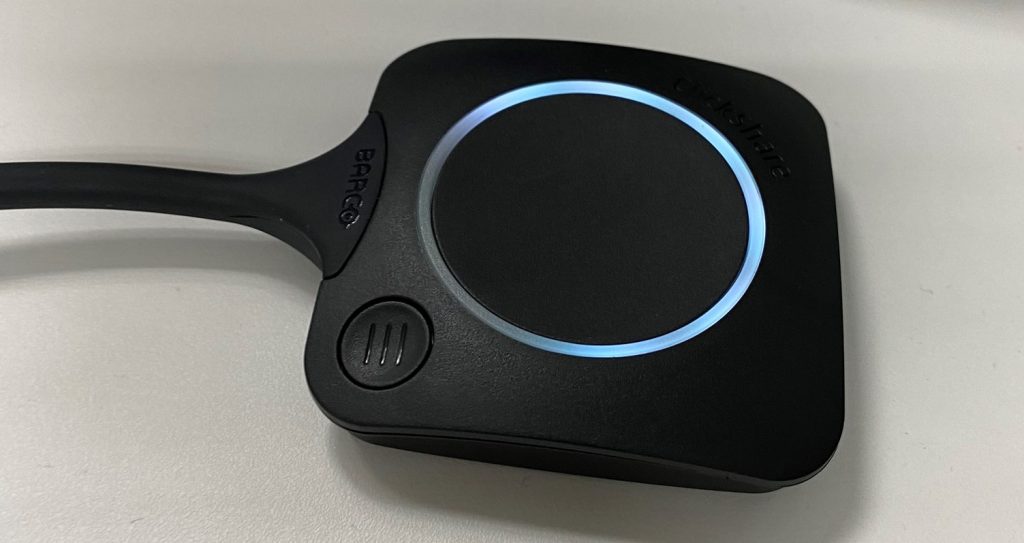 Well not anymore! Simply connect your USB peripherals into the ClickShare Conference and connect the button to your laptop and you now have a wireless presentation system which also handles 2-way USB AV. You'll see from our video we do this with a Poly Studio (which, by the way, is an excellent combination) and this is all done wirelessly with the use of the new USB-C button.
This means you can now bring your own meeting to a space, plug in a button and go. Let's take this a step further, with the enhancement of USB peripherals, no space is out of reach. Large space should have lots of clever systems, right? All with complex AV, right? Well not anymore! If you have a large space with a single display then this could fit well for you: plug your auto tracking USB Camera and USB DSP into the ClickShare and make this large space truly BYOD.
Any issues?
As it stands, we believe the new USB-C button is NOT supplied with adaptors. I guess that leaves it to us to provide them!?
Anyway, we can't wait to see this at #ISE2020 and you should add a visit to the Barco booth to your ISE agenda.
Get in touch if you want to get your hands on the new Barco ClickShare Conference.
Want to see more of Barco ClickShare Conference? Watch it being unboxed by AV JAM below!