Microsoft Surface HUB vs Cisco Spark Board
I never thought I'd be eating my words but here I am with a version two of Spark Board vs Surface Hub. Not a version two that says I have done a U-Turn and now think the Microsoft Surface Hub is better than the Cisco Spark Board but a version two that says I can no longer decide…
For the end user, the decision is simple: in a Cisco or Microsoft estate these products are a must have. These collaboration boards take productivity to a new level.
So, what's changed in the spark board vs surface hub debate?
Microsoft have listened and provided an update, it's as simple as that. Whiteboarding between Hubs, Geometry recognition and Table Conversion are simple things that make a whole lot of difference. Updates to Miracast (it works) and Skype Controls just make the usability of the system seamless. Security (always key), such as the Surface Hub wipes all data at the end of a session. And the one that really sold it, better integration into O365 allowing a user to login to their own O365 account and make that device more personal with access to files stored in OneDrive allowing you to walk into a space and truly collaborate.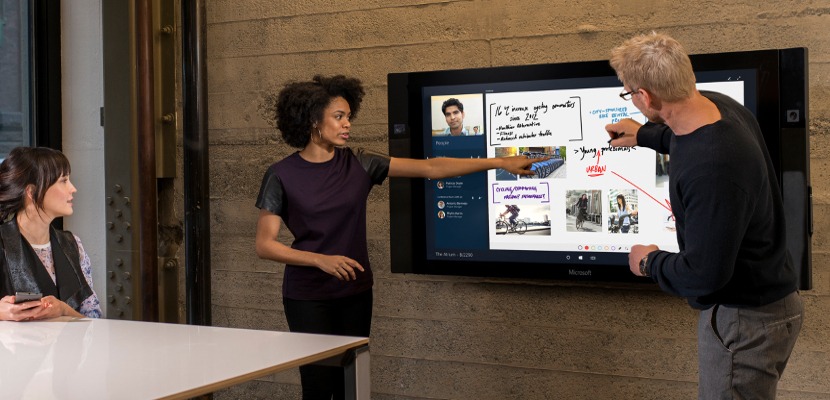 Cisco and Microsoft now truly have a device that becomes a must have in the eco-system, yes, I believe that one does things better than the other but that doesn't mean that the other is lacking. E.g. the O365 login on the Surface Hub changes the way the systems are used, for me it enhances those Ad-Hoc sessions and would make me choose a space with a board compared to one without.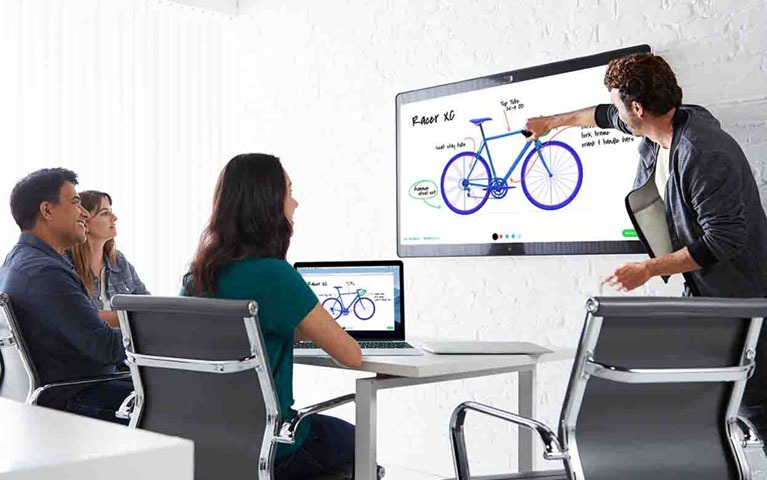 The Spark Board however does for me have the better Audio/Video experience and it can still be used as a traditional VC System as it has the 4K Camera with tracking which can pick up people at the back of the room. That's not to say the Surface Hub is poor, it's in fact far from it but the Hub is better for up close and interacting.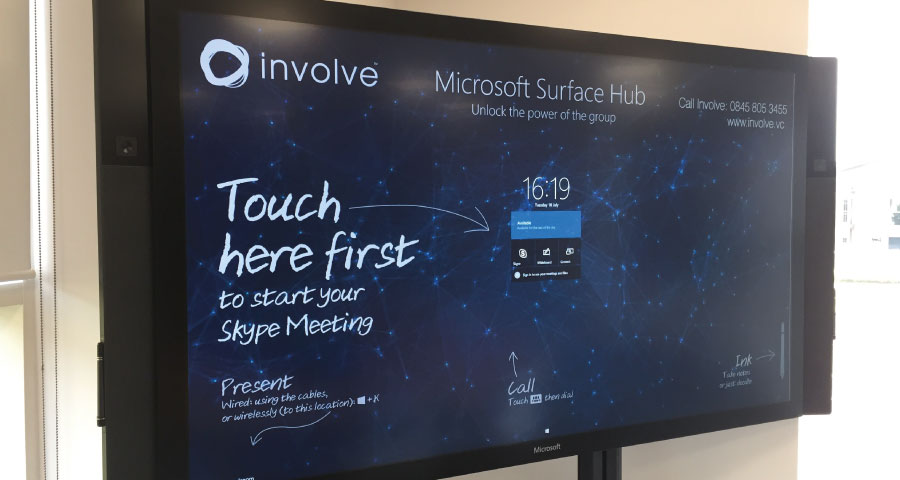 In my last blog I mentioned the price but over 3 years (including licences), there really isn't much in it between the two and with these products it's not really about the cost of the units. The ease of use, simple adoption, enhanced collaboration and rise in productivity that a product like these can provide, pays for itself in the long run. Whichever side you're on in the Spark board vs Surface hub debate, you'll be winning either way from the extensive benefits both of these products bring.
Contact Us:
Kev Talbot, Head of Technical Sales