Over the years, working from home has evolved into anywhere working. The difference? Anywhere working is what it says on the tin. You can work from anywhere: your bedroom, a coffee shop, on the train, or even your local pub if that's your thing*.
The main reason for the rise in popularity of anywhere working is increased availability and speeds of network connectivity. The progression of laptops, smart phones and the cloud also play their part. No longer do you need an office to work from home, when your office can be packed away in a bag or even your pocket.
Polycom surveyed 24,000 people across 12 countries to gain an understanding of anywhere working around the world. Staggeringly, nearly two thirds of the global workforce take advantage of anywhere working. This is a huge rise from May 2012 when only 14% of people were remote workers.
62% of people asked cited that their main apprehension of anywhere working is the perception that colleagues will believe an individual is not working as hard if they are not in the office.
To counteract that concern, employees working from anywhere need to easily be in contact with their colleagues so they can collaborative effectively. 62% of the respondents of Polycom's survey recommended equipping workers with technology that is easy to use and connects them to their colleagues.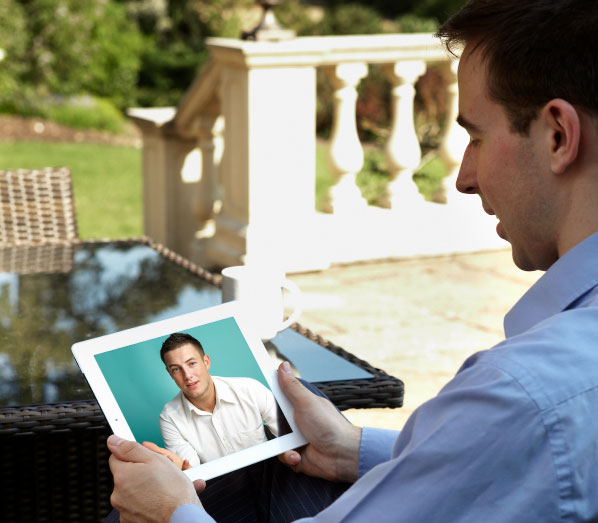 What technology can be used to help anywhere workers collaborate with colleagues?
A best connected remote worker needs: presence & messaging, voice & video calling, collaborative working and sharing of documents.
Clients such as Skype for Business allow users to have online meetings and video calls from any device, anywhere. As everyone uses the same application, you become aware of your colleagues availability and location. You can contact them instantly, or schedule meetings via Microsoft Word and PowerPoint to present whatever you're working on.
This interconnectivity eliminates the concern of anywhere workers being seen as less industrious than those in the office, whilst increasing productivity and responsiveness of employees.
The Involve Cloud family of products & services deliver genuine business class video, voice and data sharing capabilities, all from a UK hosted / fully secure service platform. On top of this, we can offer full Skype for Business interoperability, connectivity and visibility.
To conclude, 91% of people surveyed by Polycom agreed that technology is a key factor in improving relationships and fostering better teamwork. Involve can provide you with a bespoke solution for your business which will enable collaboration across employees and allow them to embrace the benefits of anywhere working, so why not call us for a test drive?
*Working in pubs is not advised!
See the original Polycom survey here