This year's ISE was a good as ever, over 20 of the Involve team attended from Sunday to Friday to ensure we covered all bases! We've compiled our list of our favourite products, a product that's 'one to watch' and our ISE superstars.
Murray Ryan, Solutions Architect
Favourite product – I had a few highlights: Samsung's 'The Wall Professional' – Visually impressive LED, getting some hands on time with the Cisco Spark Board and Biamp's DCM-1, which is a great ceiling mic solution. Paired natively, over single twisted pair cable, to class leading DSP. Easy install and easy config.
One to watch – Sharing Cloud, they provide digital workplace management with services including room booking, wayfinding and signage (plus more!). For me the USP was that the UI elements (e.g. room booking) are device agnostic. Not being tied to a particular display manufacturer, or requiring bolt on hardware, is a big plus for an AV Integrator.
Superstar – Mark Bromfield at Polar Audio, even though he was busy he took the time to go through the Biamp stand, introduced me to Arnaud (Biamp Area Manager Western Europe) and highlighted all the new developments that would be of interest to Involve. The experience with Polar and Biamp at ISE2018 was second to none.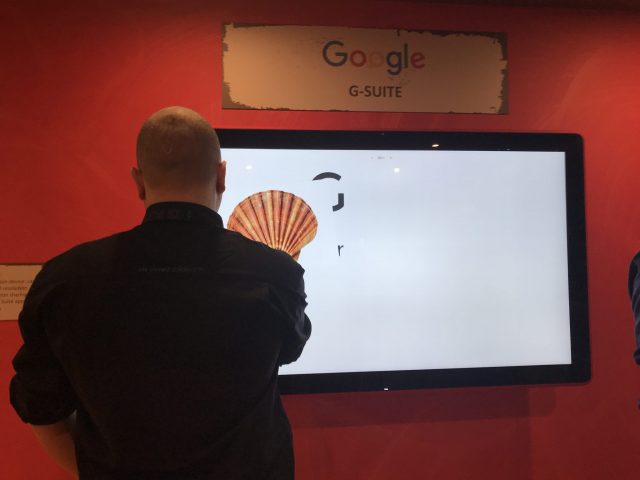 Jason Ward, Sales & Marketing Director
Favourite product – Acendo Vibe from AMX. It's good looking and fits very well into our development plans in 2018.
One to watch – Google Jamboard. I had 'a Jam' & enjoyed it. I also took a look at the VC room system on the Google Cloud booth (this, however needs work).
Superstar – Neil Fluester of Polycom, who took an ad-hoc meeting that we had half arranged via twitter. He was honest, engaging and gave us some good marketing options to follow up on when we return to the UK.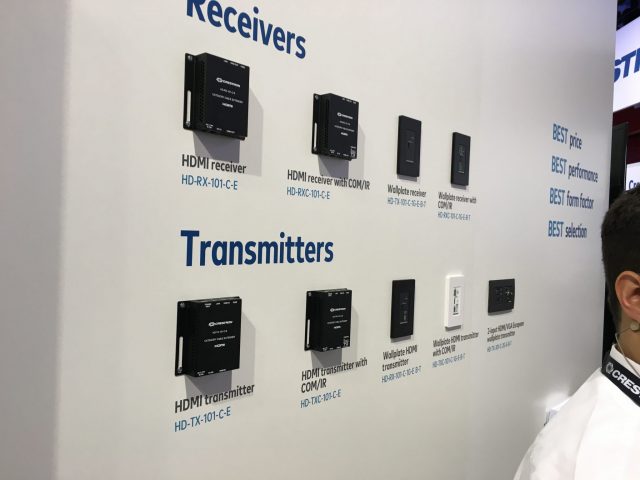 Kev Talbot, Head of Technical Sales
Favourite product – Crestron DM Lite, this can change the way we design.
One to watch – I purposefully went out to meet with VuWall which is a Video Wall processor provider that will allow us to use a customer own hardware if required, they will assist with every aspect we need from design, implementation and support and they ticked every box I had. I met Intevi which is a simple intuitive Signage and IPTV platform without any pricing/product confusion, there extra ace in the hole was their room booking/wayfinding product which we have an instant requirement for, lastly was Smart we still have a couple of questions to be answered but it was all promising and looks as though smart have opened their eyes to their own problems and started to listen including one of their senior heads asking if he could join a call with a customer to work through issue directly which is something they would never have done in the past.
Superstar – Neil Fluester (Polycom), I had an hour left at the end and went for catch-up, we didn't speak product but spoke about how we both as a company can re-align and push our relationship forward.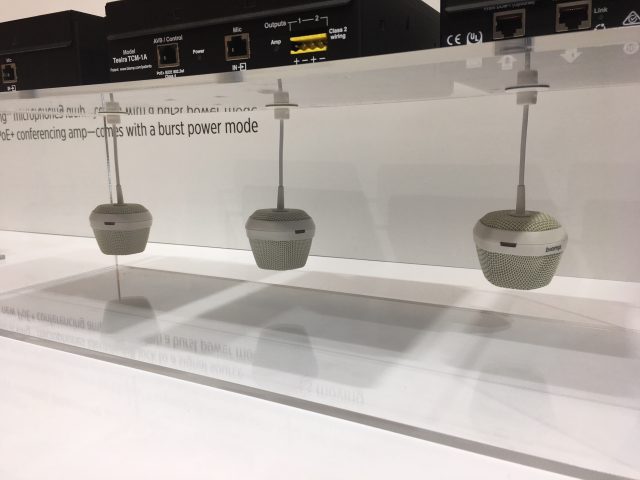 Tom Simonds, Solutions Architect
Favourite product – BiAmp ceiling mic array sounds brilliant, demo in typical acoustically awful box Devio Skype room DSP with HDMI in out for surface hub speakers.
One to watch – Lumens "Tap2share", this is what wireless presentation should be? Great video, charges your phone, nifty features and value.
Superstar – Richard Gascoine, Technical Support Engineer for Involve, taking full advantage of his first trip to ISE and gaining invaluable experience to take back to our customers