Audio Visual Products & Services for UK Cinemas
Involve have provided award-winning family-run Fred. Olsen Cruise Lines with an impressive, immersive 3D cinema room on one of their four intimate ocean cruise ships; Black Watch, as part of an extensive refurbishment programme.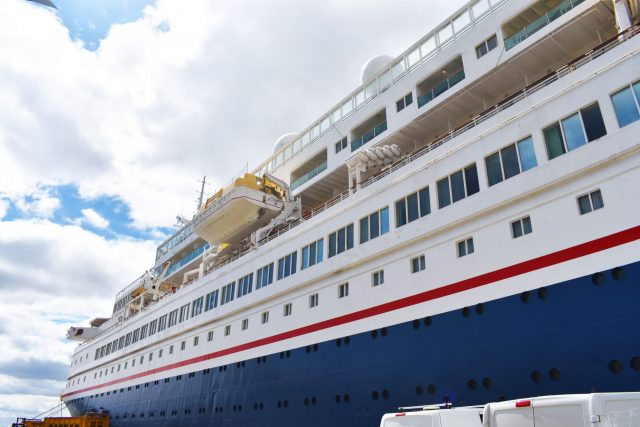 Established in Ipswich, Suffolk in 1988, Fred. Olsen Cruise Lines has grown to become one of the best-known and highly-rated cruise lines in the world, and has recently been voted as one of the highest-performing cruise brands by the 2017 Which? Industry Survey. Fred. Olsen has defined and refined the cruise experience, providing great-value holidays in a convivial, 'home-from-home' ambience across its fleet.
Prioritising their guests' enjoyment on each cruise, Fred. Olsen pride themselves on never recreating the same itinerary twice, to ensure the guests' experience is always fresh and exciting; this may be the reason why 60% of their guests rebook and return.
As part of their commitment to constantly refreshing the activities available to their guests, Fred. Olsen made the decision to turn an under-used cinema room into an impressive 3D cinema room to show the latest movies.
Following this decision to utilise the existing cinema space, thereby keeping with the mantra of maximising their guests' ultimate experience, Fred. Olsen invested in a new cinema solution, which provided the latest audio and visual technology. Their plan was to show the latest Ultra HD content and 3D films, to make the most of the space while matching the guest's high expectations of a Fred. Olsen cruise.
"We had specific requirements in mind when we were looking for a solution; we wanted modern technology in the cinema, which met our specifications and aligned with our budget. We knew that Involve fully understood our criteria, as Noel had taken the time to visit the ship and thoroughly evaluate the space before proposing a solution", said Robyn Faulks, Cruise Infrastructure Support for Fred. Olsen.
"Further to this, Noel then arranged to take us to a university in London, which hosted an Involve cinema set up, to show us what they were capable of. The combination of Involve offering the right technology that met our criteria perfectly at the right cost, together with the outstanding professionalism they showed, made opting for them an easy choice."
We considered the criteria Fred. Olsen had given us and worked with our market-leading manufacturing partners to choose the solution that would suit them best. We proposed a 3D and 4K Blu-Ray player, with 7.1 surround sound capability, and a 3D 4K projection unit to create the 3D cinema experience they wanted. "We combined products from our suppliers NEC, JBL and Samsung to offer a 'best in class' solution that will provide a state of the art 3D and 4K cinema experience" said Noel Kennedy, of Involve.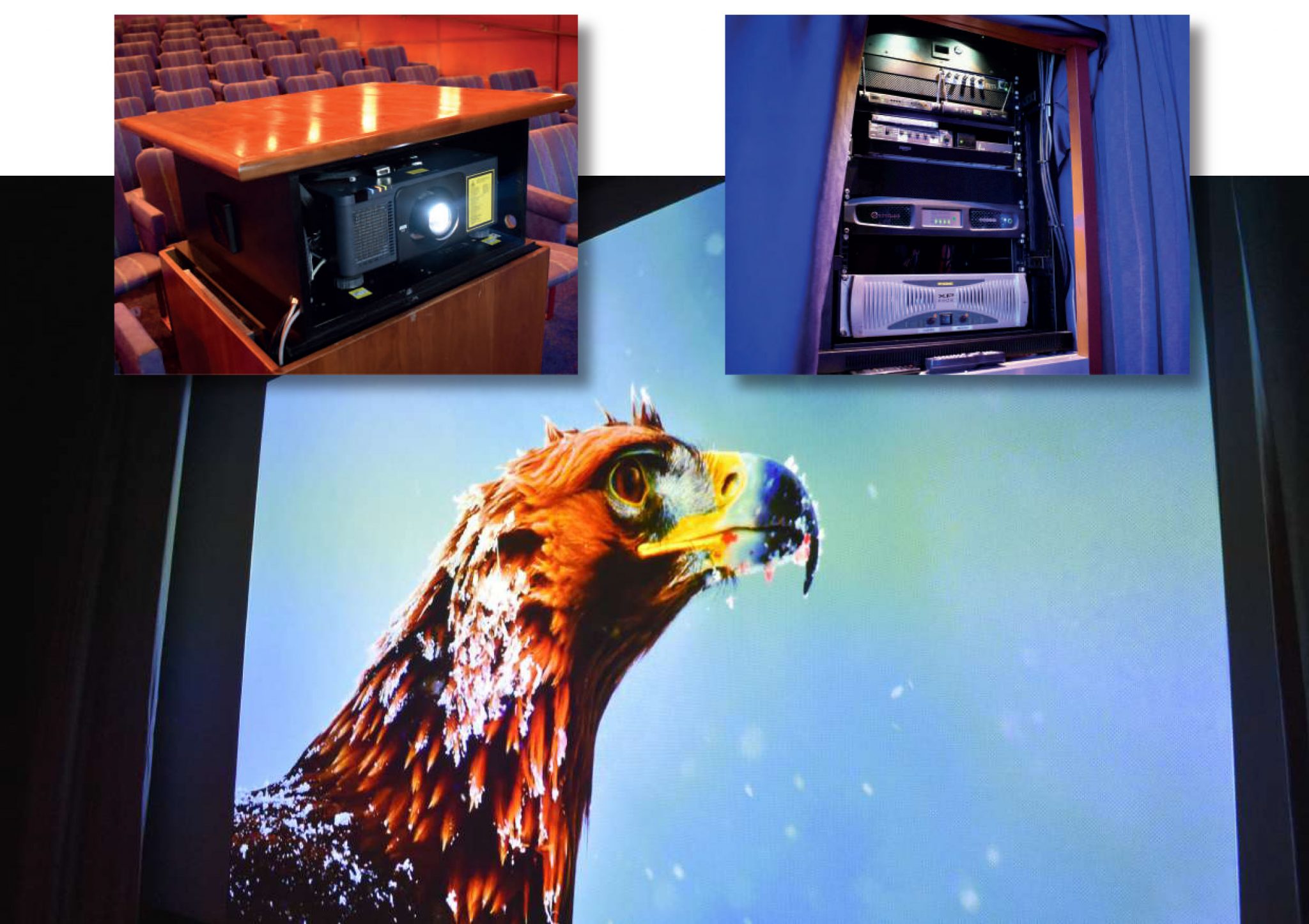 Fred. Olsen's Robyn Faulks discusses working with Involve: "We wanted to push through the project as quickly as possible. Our aim, was to have the solution fitted during the upcoming dry dock, while the ship was undertaking a major refurbishment. Involve were highly efficient and professional from start to finish; the install process through the project was very swift, and we were kept up to date with its progress the whole way through."
Three engineers from our projects team travelled to Hamburg to complete the installation, whilst the ship was in dry dock. "The engineers were absolutely brilliant", Robyn continued. "The cinema space was being used for storage at the time, they happily worked around any obstacles
keeping the space tidy and organised. We could see how knowledgeable the engineers were with their work and had confidence that the project was in good hands."
"The upgraded cinema has been very well-received by guests. It's a very impressive space, which fits well into any of our itineraries", said Rachael Jackson, Public Relations Manager for Fred. Olsen. "It seats 140 guests, all of whom benefit from a perfectly clear view of the screen. We show modern films and even documentaries, such as 'Blue Planet', and the guests have found it a great additional activity during their cruise."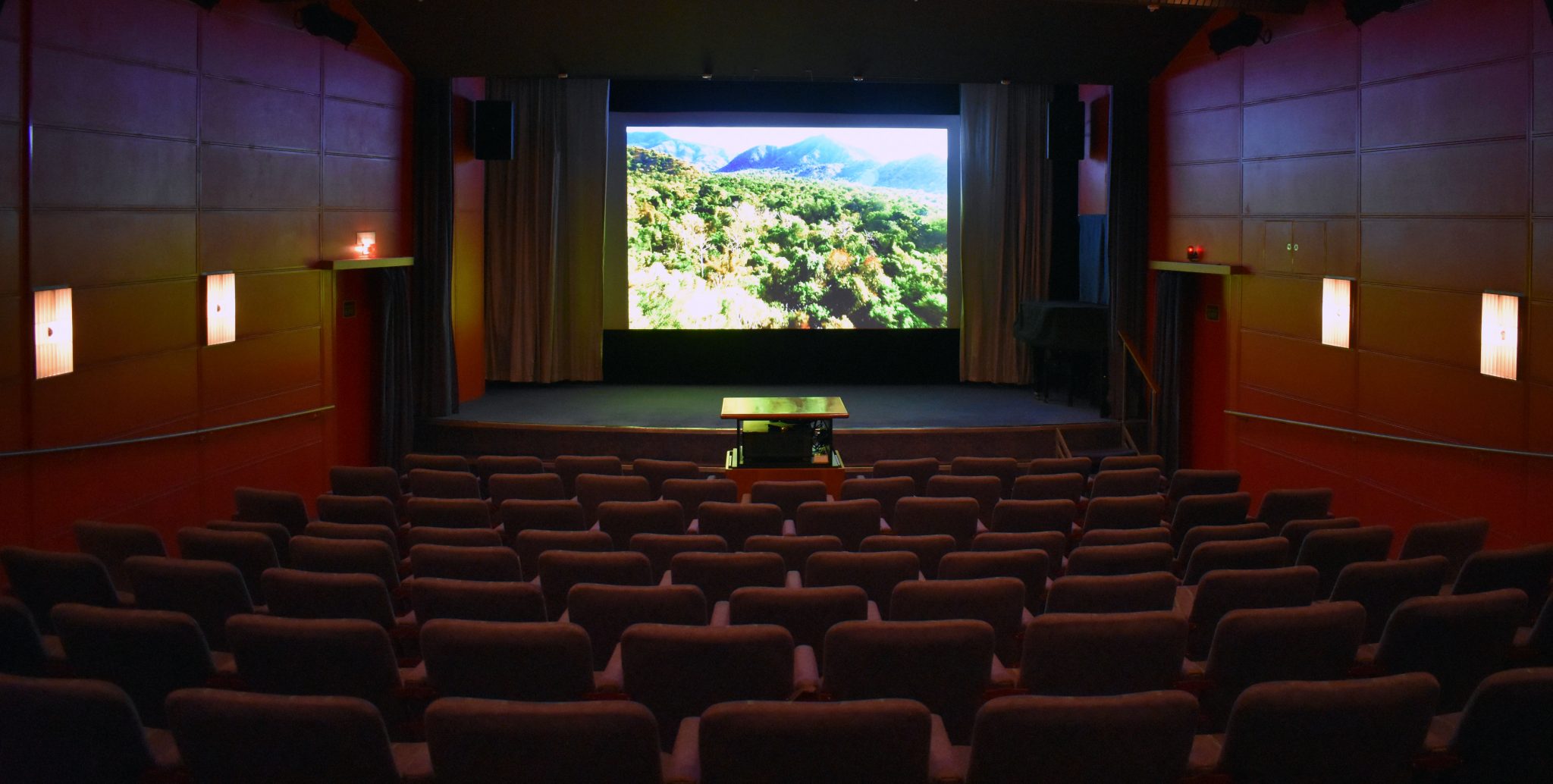 Fred. Olsen's Robyn Faulks summarises the experience of working with Involve. "The main benefit of working with Involve was their professionalism, from our very first contact with the sales team through to the installation by their engineers. We were impressed by the high level of experience and knowledge the Involve team possesses. Robyn continues, "Involve demonstrated their expertise throughout the project and we had the highest confidence that they would deliver as promised, which they did. They have provided us with the perfect solution for our cinema space, which has in turn enhanced our guests' cruise experience."
We're happy to work with you to create a solution to fit your brief perfectly. To find out more about what we do, please get in touch!