Here are 5 of the most common issues I hear from end users
Productive meetings are essential for any successful business, if you are not optimising the meeting experience for your employees, your business will ultimately suffer. In AV we are seeing the same problems repeated across all industries, and it's time to change. The advancement of technology should be making our lives easier, but on average we waste up to 12 minutes per meeting 'faffing about' trying to get the tech working – that's roughly 3 hours productivity time wasted every week.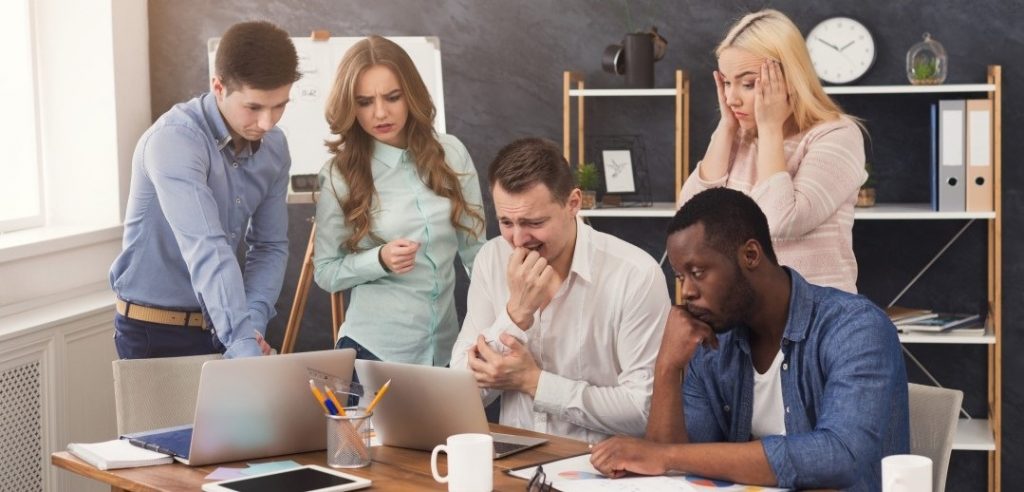 Here are the 5 most common issues I hear from end users:
1- "Hi, is that IT? We're having problems in Meeting room 11."
– There's nothing worse than walking into a meeting room where the screen doesn't work, the phone won't connect to the call and you can't connect your laptop. With AV now farmed out to an overstretched IT team, how can we improve product reliability? For IT to fix a problem, they need an IT solution. Lots of products now have a web UI where IT can diagnose and potentially resolve remotely. A real time saver!
2- "Cables, Cables everywhere! I just want to share my screen!"
– We've all seen it in, they're in nearly every office meeting room. The truth is, sending video via cable is the best way to do it, so we're stuck with them for a while longer while wireless solutions improve – but there are cable cubby solutions out there. You can get retractable cables that are neatly stowed away in the table at the end of the meeting. Don't underestimate the power of a clean meeting room!
3- "How do you join a video conferencing call? The system is very confusing!"
– There are many video conferencing solutions out there and each with their own interface. Talking to end users, they want to book the meeting room with Outlook, walk into the room and join a VC call with one touch. Is that too much to ask? Not at all! With the emergence of Microsoft Teams you can have a full end-to-end solution that even the least tech-savvy employees can use.
4- "Excuse me, I've booked this meeting room…"
– Ah yes, the ad-hoc meeting room users. These chancers love to jump into an empty meeting room at 14:55 hoping it's not booked. The best way to stop this is to have a room booking panel on the outside with the meeting room schedule. These days most panels have bright green and red lights to quickly show the rooms immediate availability. You can link these to Exchange, or even book there and then on the panel.
5- "This room has a completely unfathomable control system!
– For too long AV integrators have made control panels that are too complicated. If you think about it, nearly all of us can use a smart phone, even my nan can use a smart phone! In my opinion the control interface should mimic the app-based look of a smart phone making it easy to use for everyone. Is it time to update your control system to something more user-friendly?
Do any of these issues sound familiar? Maybe it's time to improve your meeting rooms to boost productivity. Get in touch with us to see how we can help you with your video conferencing rooms.