We are hearing so much about how UC, AV and IT blending into one, whilst I agree this should be happening, is it really? We have, I feel, 3 separate industries that work the way they work, think the way they think and don't quite understand one another.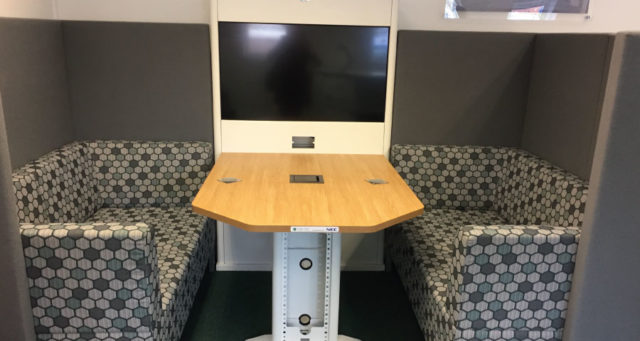 I recently attended Enterprise Connect and sat in a session around huddle spaces, the piece from a UC P.O.V all the manufacturers are jumping on. In this session was Cisco, Polycom and Huawei all talking about their huddle room solutions, how fantastic they are, how it's easy for your onsite or managed service provider to support but in the same breath say "and it's really cheap with a £300 TV on the back of it", at that point the AV side of me cringed massively, how can you have a room solution of any size that sits nicely on the network, has management of the UC but then have no idea what the TV is doing as it's a cheap consumer display with no control of support mechanism?
Lets flip it a little, AV providers are starting off with UC solutions, Crestron know AV and managed AV as good as if not better in some cases than anybody, they have the mercury for a huddle space, RL2 for a larger space and all their collateral (and this includes a 20 seat boardroom) shows the solution with a Logitech C930e webcam below the screen, the UC side of me then starts to bubble, how can you have a video system in such a space with a personal camera? A camera that basically means if you can't reach out and touch it, you're probably too far away. Now I know these systems can have alternative cameras but, on the Mercury, this has no control. The RL2 can use a wide range of PTZ cameras with full control but you never see this in the collateral.
Sticking with control, let's look at Microsoft. Microsoft still in most eyes sit firmly inside IT, this makes it a dream most of the time to deploy whatever Microsoft has to offer, as the IT team know it and trust it. So, we deploy the SRS systems, in anything up to a large space, we chose whatever flavour we wish, let's say Polycom or Logitech in this example (could be any of the 5 though) and add a Logitech Group or Polycom MSR Camera and Trio, great video, great audio but how do I control the camera? With a separate remote? The UC/AV side of me grumbles again. I know the Crestron one with extra inputs can do this and watch this space with Logitech, but it takes the AV side to fix what IT overlooked.
We then look at AV over IP, a big buzz in the AV industry, we are streaming video/audio across a network, is this new tech? Not at all, this has been in IT forever, however the AV guys are now giving this a go, firstly a few years back I saw a company trying this and they needed a 10Gb switch to run… 10Gb? The IT side of me nearly choked! So, we get smarter in AV, we compress and can now easily send 4K60 4:4:4 over a 1Gb link, however looking around I only see Crestron trying to help IT by talking about the security of the system, encryption and access control.
Are we really embracing these industry synergies or just talking a good game? How are we as system integrators and value-added resellers, able to convince our clients and end users what's right/wrong when the manufacturers -themselves aren't getting this right at times? Why would the customer believe us over these massive companies when they say it's ok?
I know there are a huge number of products out there and some I don't know about that may tick all the boxes but I'm only finding a lot of 2 out of 3. We have some extremely interesting times ahead of us in all 3 of these industries and I truly do believe we will start to understand each other better but I feel it's going to take a lot more work than some are putting in.